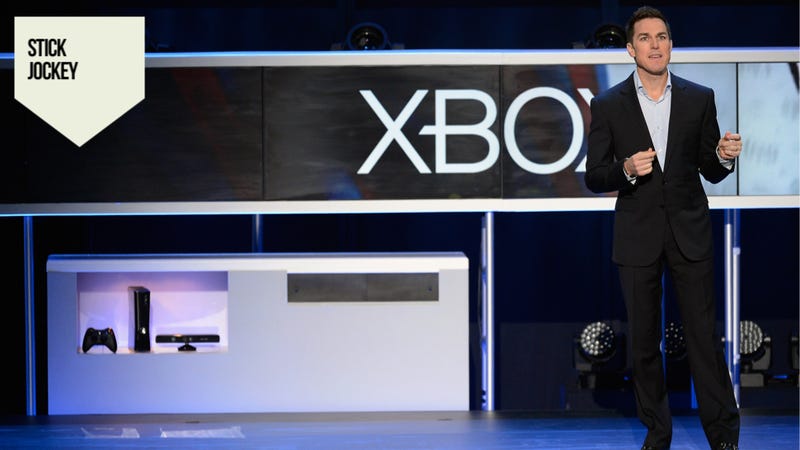 Getting an Internet signal inside LA's Orpheum Theater is always a crapshoot. For years, it's been both a daydream and a nightmare that I'd be liveblogging Electronic Arts' E3 keynote as Andrew Wilson or Peter Moore finished EA Sports' segment and then, pretending to forget something, turned and said, "Oh, by the way." Then the screen behind him would go black and some canned crowd noise would rise over the speakers as the chant of "M-V-P!" filled my ears, my fingers futilely pounding the keyboard in the darkness.
The good news—for me anyway—is I'm not going to Los Angeles this year, so at least the nightmare scenario is off the table. The bad news is there's no real hope for the daydream, either. There still is no sign that the long lamented MVP Baseball, exiled since 2005, is in the works for 2014. There's no sign that any Major League Baseball title is in the works by any publisher for Xbox 360, much less the Xbox One.
That's not to say it cannot or will not happen. Stranger things have.
Of all the casualties of console sports gaming's exclusive era, a combination of quality, nostalgia, publisher strength and competitor incompetence has made rumors of MVP Baseball's return an almost annual tradition. People will always moan and groan about the deal between the NFL and EA Sports that killed Sega's NFL 2K series. But MVP Baseball may be mourned even more meaningfully. There's a fraternity of Mexican and Caribbean modders keeping it relevant every year, after all. And whatever you think of it, Madden has objectively made a better game under its exclusive license than Major League Baseball 2K has under its. MLB 2K couldn't even get out of the third inning in its Xbox 360 debut.