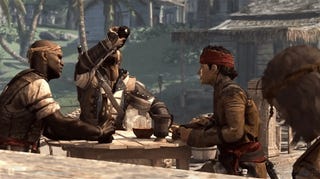 We live in a crazy, perverted world. A world where, in many ways, a video game's trailer is more important than the game itself, since it's the former that can often be solely responsible for sales of the latter.
Whatever you think of that trend, you've got to admit that the trailers themselves are often fantastic works of art in their own right, short films with a quality in production to rival anything you see on the big screen.
Given their prominence in the trade, many people often assume most/all of these clips are made by Blur, but that's not the case. There are studios like Plastic Wax doing much the same thing, but there are also studios like REZ, whose work is a little more grounded in reality.