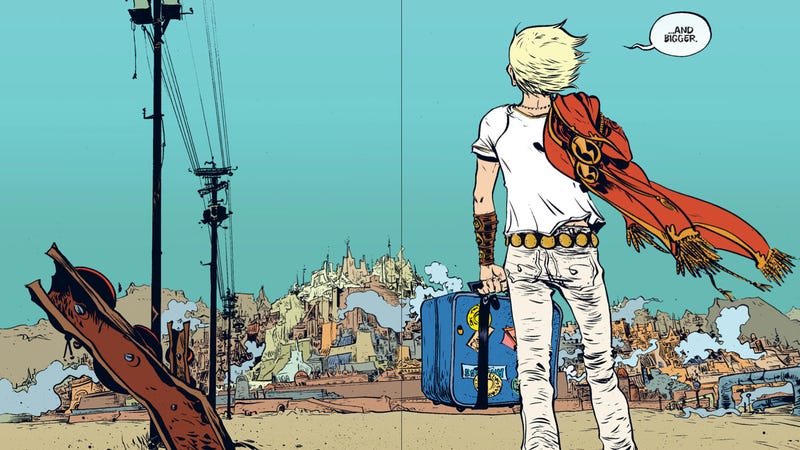 Think about it: a Superman-style superhero built for today. The whole savior-from-the-sky bit is crucial but everything else about the character would have to be almost completely different, no? More vulnerable. Less omniscient. More fashionable. Yet, for him to act with all that outsize brashness and altruism, he couldn't be an adult. He'd have to be a kid. That's what you're getting in Battling Boy.
The titular character in Paul Pope's new graphic novel isn't a direct analogue to the Man of Steel. In fact, he basically has Thor as a dad. But, brush those superficial similarities aside. This is Pope remixing the ideas that ignited the creation of Superman and the very idea of superheroes.
Kids used to be sidekicks in early superhero stories, analogues for the real-world readers buying the issues. Here, Battling Boy—yes, that's his name—is center stage, sent to the besieged city of Arcopolis to fend off a plague of monsters that killed its last defender. This is his rite of passage: getting dropped off in a foreign reality with a cape he doesn't really want to wear, a mandate to fight its evils and change things for the better.