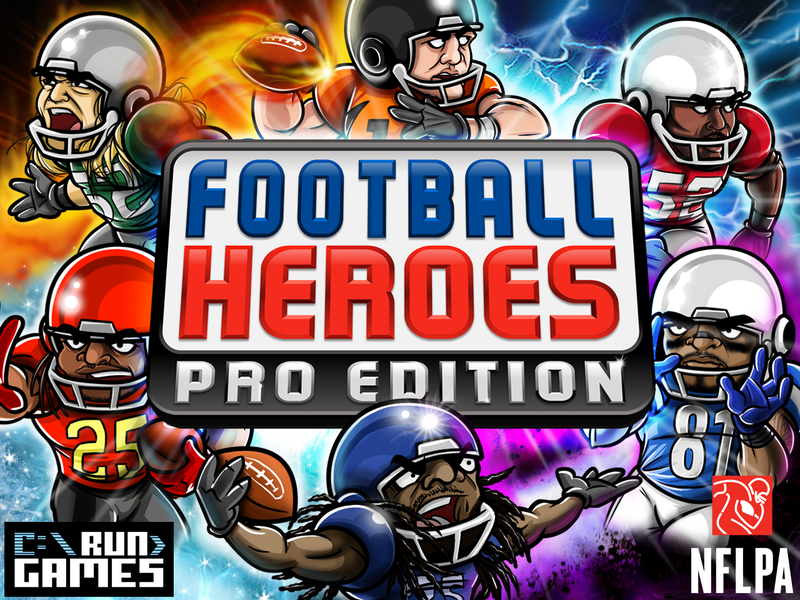 The upcoming video game Football Heroes: Pro Edition will sport a license from the NFL Players Association, making it one of the only non-Madden game in a decade to include pro football players' names, according to the game's creators and the players' group.
This is a plot twist in the ongoing saga of EA's Madden NFL exclusivity, but one that astute sports gamers probably saw coming. It is a happy turn for indie game development.
Earlier this spring, the NFLPA launched a "Mobile Madness Challenge" to award a smaller game developer the opportunity to sell their game with a license to use the player's names. The winner was a small studio called Run Games, whose Football Heroes game is an arcade-y throwback to Tecmo Bowl with role-playing-game-like elements (you level up players!). The game will be reissued in the fall in a "pro edition" that includes around 1,800 player names.
None of this means that Madden is about to get console-scale competition, of course. EA's mighty franchise is the only American football game made by a major game publisher and has been since the rival NFL 2K series got squeezed out by EA's licensing deals a decade ago. Madden includes licenses for the NFLPA and, just as crucially, the NFL. That latter license gives Madden the right to include the names of pro teams, which Football Heroes: Pro Edition does not have.