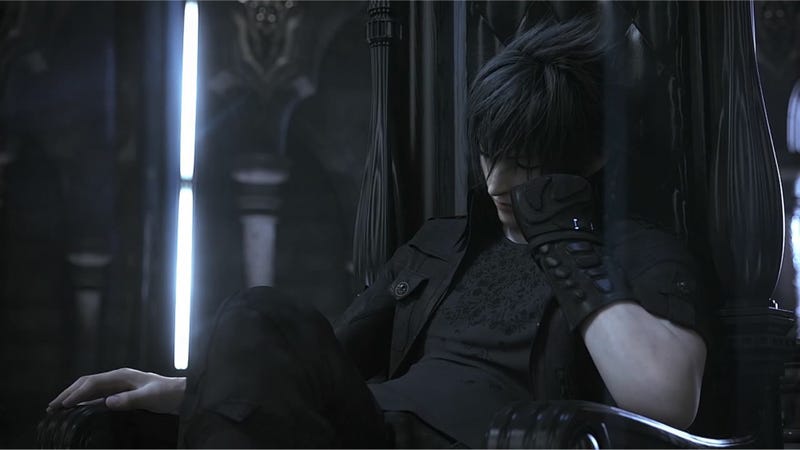 Final Fantasy Versus XIII designer Tetsuya Nomura recently appeared on a Square Enix radio program and was asked the question on everyone's mind: When will there be new Final Fantasy Versus XIII info?
Nomura seemed to be in good spirits about the question and said, "If we're talking about when there will be news, MD (Square Enix's shop) put out something on the perfume. Man, that turned into a big mess, didn't it?"
Earlier this year, Square Enix's figurine brand manager tweeted a photo of a perfume based on Final Fantasy Versus XIII's protagonist.