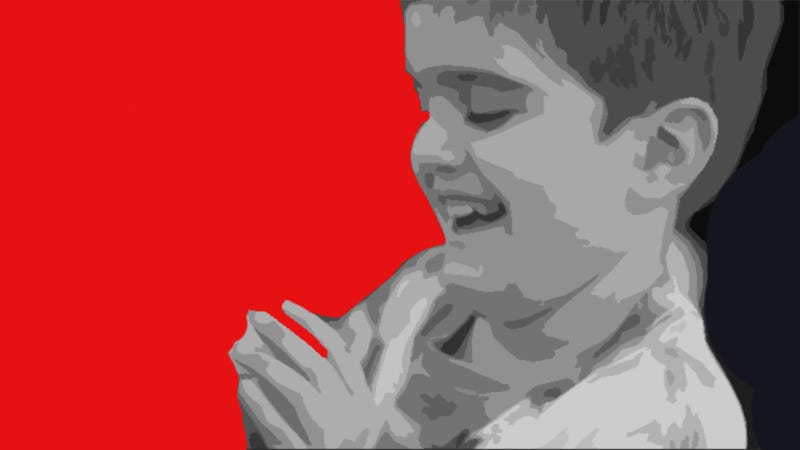 One minute my five-year-old was giggling along with the playful antics of Yooka-Laylee on the PlayStation 4. The next he was in Persona 5, erasing over 35 hours of Phantom thievery in the blink of an eye. It's the closest I've come to crying over a video game in years.

When you write about keyboards, toys, snacks and sometimes video games for a living, there's not a lot of time to put dozens of hours into a game you aren't playing specifically for work. It's why being assigned a lengthy Japanese role-playing game for review at Kotaku often involves gladiatorial combat (Schreier is a beast with a battle axe). The fact that I managed to rack up nearly 30 hours in Persona 5 prior to last week's vacation is a testament to how much I love being a crime-fighting anime teenager.
Last week was spring break for my twin five-year-old sons, Seamus and Archer, so I took the week off to sit in my living room and play more Persona 5. There were other, more kid-friendly activities planned for the week as well, but playing Persona 5 was right up there. I moved the PlayStation 4 into the living room, ordered irresponsible food delivery and settled in for an epic multi-day marathon of shadow battles and social links.
Yeah, too old for that. Between kids' activities, kid interruptions, napping and actually doing things as a family, I only logged about ten more hours in the game over the course of seven days. They were a really good ten hours though.

Everything was going swimmingly until Yooka-Laylee came along.