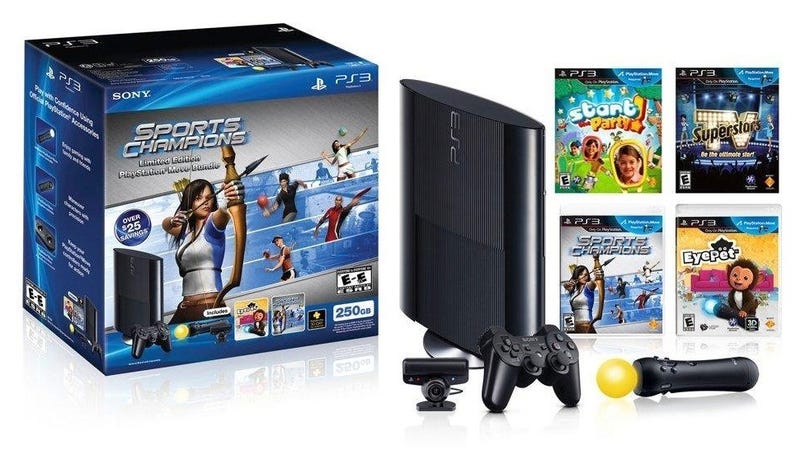 Save different.
Deal Leaderboard
Playstation 3 250GB Move Bundle ($230) | eBay via Dealzon | The fact that the Move controller works on the PS4 makes this bundle that much more appealing. Update: Not certain if this comes with a year or a month of Plus, but I was under the impression it was a year.
Amazon UK now has weekly digital game deals like their American counterpart. Excellent news for our European readers.
Battlestar Galactica: The Complete Series Blu-ray ($90) DVD ($75) | Amazon via Deals Kinja | Lowest price ever | If you've never seen Battlestar I highly recommend it. It's a very different show than most sci-fi, stoic and plot-driven with very little fluff.
PC
Mac
PS3
Playstation Plus
FREE Hitman Absolution
Rayman Origins ($5) | Other Rayman games also on sale.
360
Wii U
Pikmin 3 ($51) | Gamestop | Use codes AUG15 and SAVER
Vita
Sound Shapes [Cross-Buy] is on sale for $7.50, with all its add-ons also on sale.
Playstation Plus
3DS
iOS
Android
Media
Books
Tech
Want even more Tech deals? Check out Gizmodo's Dealzmodo.