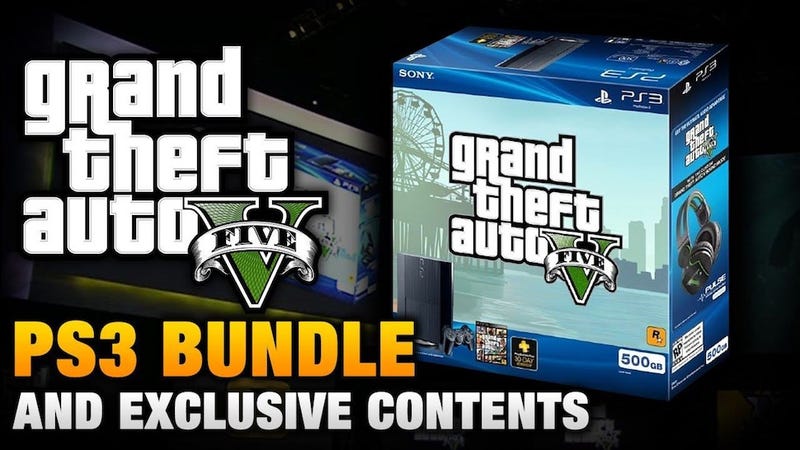 Cheap Los Santos real estate.
Get $30 off the Grand Theft Auto V Playstation 3 Bundle by pre-ordering on Amazon. This is a 500GB latest-generation PS3, and this package also includes a free month of Playstation Plus. You were probably going to buy GTAV anyway, so what you're really looking at here is a 500GB new PS3 for $210, which is an excellent deal. [Amazon]
Note that this package does not include the headset, even though it's pictured on the box.
Click here for our current Steam Summer Sale coverage, and here for the current regular Moneysaver.