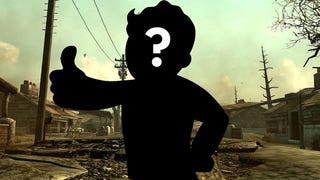 There's this interesting Bethesda memo floating around. Maybe you've seen it on a fan-run gaming site or your favorite message board. It's all very exciting.
In the memo, which started circulating last week, a reputed Bethesda executive writes to employees about exciting upcoming games like "Fallout 4" and "Elder Scrolls VI." The executive also drops some neat titles like "Project Greenheart" and "Fallout: Nuka World." Cool stuff, sure to excite some people who like all the great role-playing games made by Bethesda Game Studios.
There's just one problem—nobody at Bethesda wrote that memo. It's a fake.
In fact, Kotaku has learned that the person behind this memo is also responsible for making up a number of popular rumors over the past few months and years, including "Call of Duty: Patriots" and a list of fake Watch Dogs achievements that made the rounds last fall. These weren't small-scale rumors, either—major gaming outlets like GameSpot, VG247, and CVG have all picked up on the tips created by this guy.