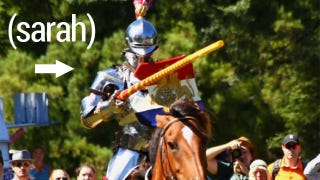 Proving there really is a sport out there for everyone, Australian school teacher Sarah Hay is the best woman - and one of the best humans - in the world at...jousting.
Seriously. In the full armour and everything.
Regular readers of Kotaku will know this stuff isn't new, or rare; people all over the world love nothing more than dressing up in metal plate and beating the crap out of each other.