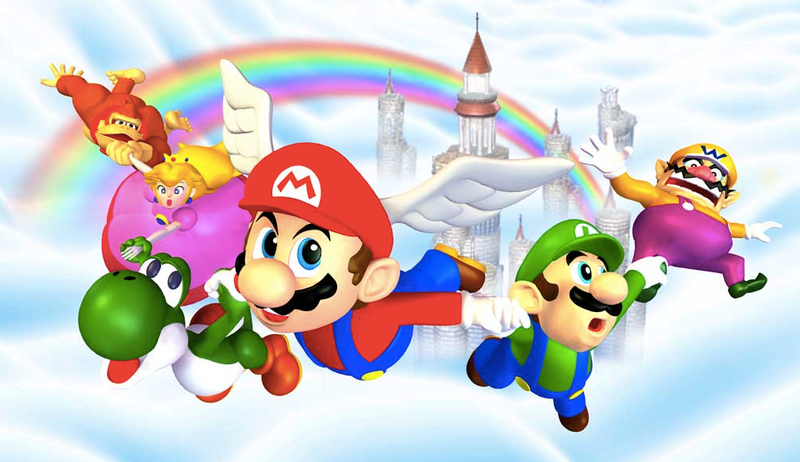 I've never met a person who likes Mario Party, the digital board game featuring iconic Nintendo characters. I mean, I know people who do like the games exist; we're up to, what, Mario Party 9 now? Someone is buying these things.
But nobody in my circles likes the game. A copy always finds its way into my friend's collection anyway, but it's still that franchise you can't suggest without everyone making a scrunched-up face—as if you said something foul, as if things were about to get unethical. Maybe you don't feel the same way about Mario Party, I'm guessing you, too, have a game that you can't suggest without having everyone in the room groan and reconsider whether or not they actually want to hang out with you.
But sometimes, everyone is tired enough of the same old games they've played a hundred times over together to give Mario Party another try. I figure it's one of those exercises people do when they need to remind themselves why they should feel a certain way. Oh, and sure, alcohol is probably involved. Mario Party, in my friends circle at least, requires a lapse of judgment.
So we'll pull the N64 out, and as the game loads, we'll eye our controllers nervously as the game loads. If you've played the older Mario Party games you know exactly why: the mini games will fuck your hands up. Wikipedia says that Nintendo of America gave out gloves to people who hurt their hands while playing the first two games. To 1.2 million people, to be exact—that's a lot of people! You play these Mario games—play them seriously, I mean, intending to win—and everyone will know your shame. It will brand you with blisters, or at the very least you will walk away with Mario Party stigmata.
Once you start playing, things don't seem so bad on principle. You take turns rolling digital dice, and you move your characters across the board, and you collect stars and coins. The person with the most stars and coins wins. You buy stars with coins, and you earn coins by landing on blue spaces on the board, or by winning mini-games.
The mini-games are where things start falling apart (or getting good, depending on how you look at it). Some games will be free-for-all, some will put you in teams of two if not three against one. The game chooses teams at random, so any out-of-game alliance is quickly tested and realigned once the mini games start. Actually, there are (delightfully) little about Mario Party that is static—but more on that in a bit.
Scarcely do the games feel balanced or fair—some, like Paddle Battle, give too much power to a single player. Some, like Coin Block Blitz, aren't fun—they're just something to do. Some, like Bumper Balls, you might be better off not doing anything at all to win. There's good games in the first Mario Party, of course—but somehow, we get stuck with the same damn games over and over again.