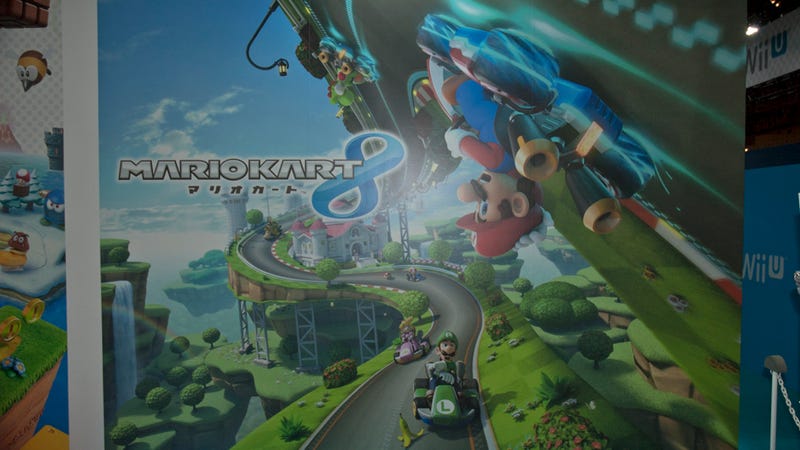 The original Mario Kart on the Super Nintendo was a game that quite literally ended friendships back in the day. Now, over two decades later, the latest addition to the series, Mario Kart 8 is headed for the Wii U next spring, and I got a chance for a little hands-on time at this year's Jump Festa 2014 in Japan.
I should probably preface this by stating that I have not played any of the Mario Kart games except for the original. I kind of avoided the series after watching a match between a couple friends end in punches, so I haven't really kept up with how the games have evolved. That said, playing the demo for Mario Kart 8 was quite fun.
First off, I got to choose from 12 characters: Mario, Luigi, Peach, Daisy, Yoshi, Bowser, Donkey Kong, Toad, Wario, Waruigi, Koopa, and Toadette. Sadly, the baby characters and Rosalina were not available in the demo. After choosing Mario, I got to play through 3 courses: A standard circuit with one upside-down area, a resort circuit with obstacles and hidden paths, and a haunted circuit with traps and an underwater area.