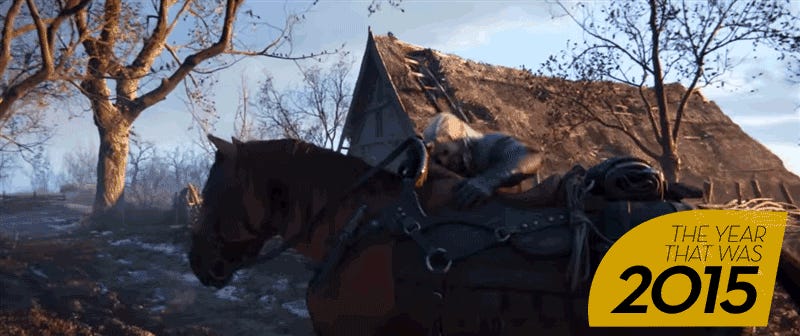 2015 has been a weird year for me and video games. In one way, it's been defined by the fact there's been a shortage of games that I've found really memorable, to the point where picking out ten for this list was tough work. In another, that might be because I spent almost the entire year playing The Witcher 3.
Normally, the stars of these lists are games that have taken me by surprise. Smaller titles, or niche affairs, games that I barely knew anything about before launch but which got their hooks into me to the point where they end up dominating my end-of-year recollections. Games like Crusader Kings II, or Endless Legend.
I didn't come across a game like that in 2015. Instead, I came upon a very different kind of surprise.