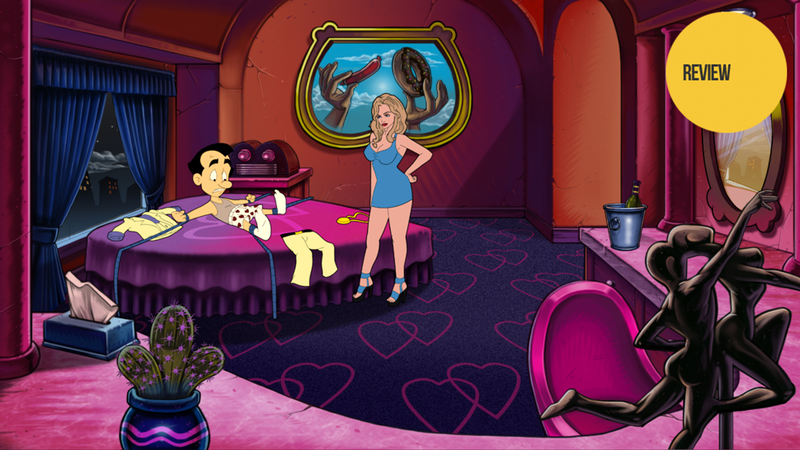 Sex was gross, unknowable and weird. Yet, for some reason, I was supposed to want it. These were the lessons I learned from Leisure Suit Larry way back when, which I had no business playing as a teenager. In 2013, the updated sex/comedy game still feels like something I shouldn't be experiencing. But, this time, it's mostly because the game's not very good.
I don't remember much about the first time I played Leisure Suit Larry, lo these many decades ago. All that comes back is that it was a shared experience with friends who'd somehow gotten the game. Like lots of players of a certain age, I experienced Al Lowe's comedic adventure game when I was underage. Much of its raunchy humor went over my head but I knew that it was deep in the wilds of a taboo landscape I wasn't supposed to be experiencing.
Today—with all the myriad ways that talking about sex has changed and the mere existence of the internet—the goalposts on what's taboo have moved. There's this meta-awareness that people do all kinds of kinky, messy stuff behind closed doors and all of that's okay as long as it's consensual and nobody sprains anything. With all this extra thematic room to play with, it feels like Larry creator Al Lowe should have been able to bring back his signature creation even funnier than ever, especially since thousands of Kickstarter backers gave more than $650,000.