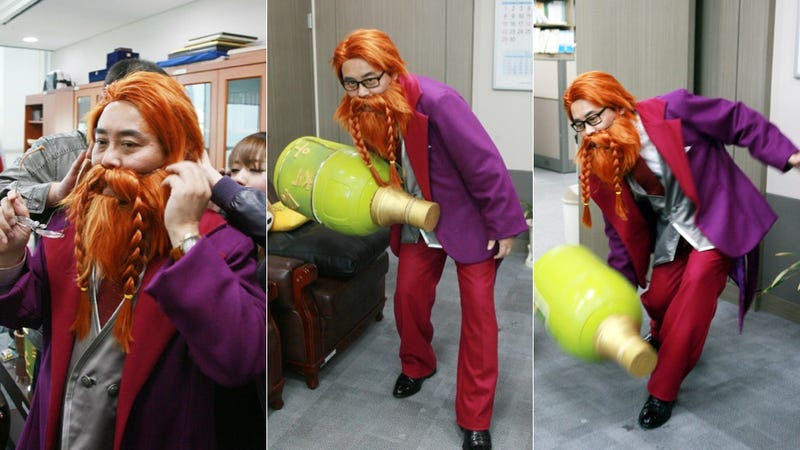 It all started with a promise. If Korean team SK Telecom T1 won this year's League of Legends World Championship, Congressman Jun Byung-hun said he would cosplay as a LoL character and post the photo proof online.
Turns out, they won. And today, Rep. Jun was good to his word.
This past January, South Korean Congressman Jun Byung-hun became the chairman of the Korea eSports Association (aka KeSPA). He's been working hard to ensure eSports have a good image. In a country where there's a gaming "Shutdown Law" and some in the older generation don't get gaming, Korean gamers need every friend they can get—and this politician seems like he's in their court.