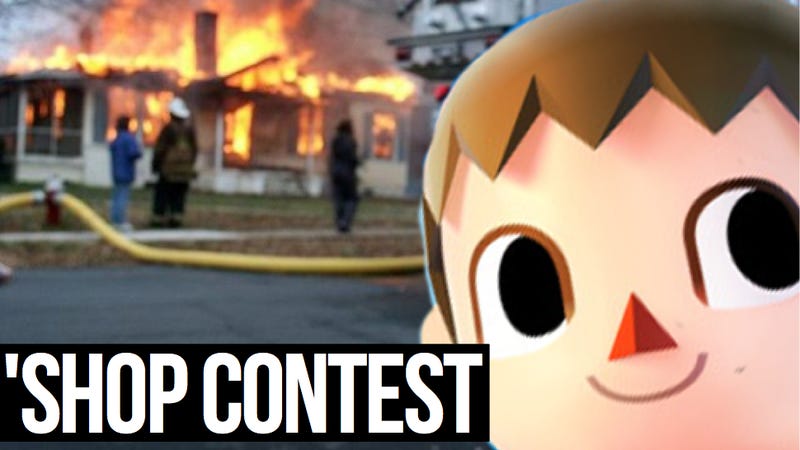 The Villager's haunting, dead-eyed look has gotten a lot of treatment since his introduction as a new Smash Bros. fighter, but he hasn't yet gotten the Kotaku 'Shop Contest treatment. Let's take care of that this week.
While The Villager already has a submission pending on Know Your Meme, and there's a ton of crap floating around the Internet featuring him, let me remind you this contest is based on original work. So don't post other folks' .gifs or image macros or whatever down below. (In fact, while nothing is forbidden, really, image macros don't do well in this contest. I don't think one has ever been named a finalist.)
Surely you've got something in mind, like Clockmocker did a week ago (above). Realize that particular image has been used so much it, or variants of it, probably won't make the cut for the finals.