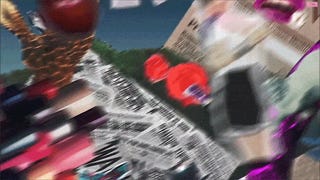 The new single for Korean pop group Red Velvet is called "Happiness." Its video is making some people anything but happy.
While the tune is catchy, the background of one scene flashes a series of old newspaper articles, with titles like "Japs Hit By Atomic Bomb Equal To 20,000 Tons," "Bomb Blasts Hiroshima," "Allies Tell Japs Hirohito Must Obey Our Command," and the words "Atom Bomb" and "Nips."
Here is the section in question:
And in case you missed it:https://www.youtube.com/watch?v=z4I2Ai…
The words "Nips" and "Japs" are ethnic slurs against Japanese people and were used to dehumanize them. The nuclear bombing of Hiroshima killed between 90,000 to 166,000 people. Not exactly happy stuff.
Worse yet, the anniversary of the Hiroshima bombing is August 6—less than a week away.
The newspaper article on the opposite page is completely innocuous, reading, "Invest0r Trader...Finance Wealth," "Prudence Dominates," and "Workers Are Cutting Debt..." There are no other newspaper clips in the video.
Some folks on YouTube say the video has a reference to 9-11 at around 2:25.
The rest of the video does not feature any other newspaper clippings. This does pop up on a television, though: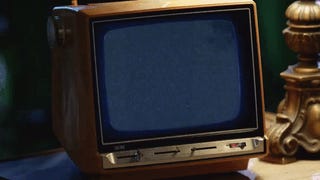 This comes as the relations between both Japan and South Korea are increasingly strained. Earlier this year, a K-pop group was actually prohibited from using a Japanese phrase on Korean television, and there was an unsuccessful attempt to recently prevent a One Piece exhibition from being held in South Korea.