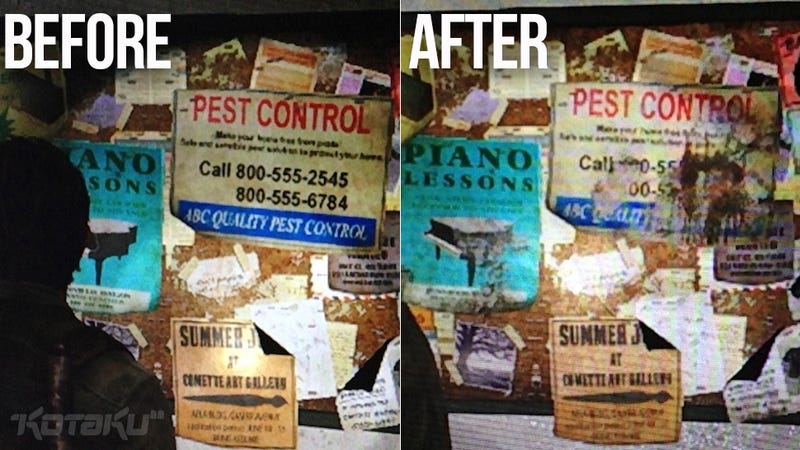 Shortly after The Last of Us came out, we discovered something pretty funny. On a bulletin board in Pittsburgh hung a sign with two phone numbers for "Pest Control." But if you called those numbers in the real world, you got phone-sex hotlines.
(Since I've seen enough people wondering about this in the comments on past posts, let me just say: God bless the people who go through games and movies trying out every background phone number. You're the reason America is great.)
Last week I asked The Last of Us creative director Neil Druckmann about the phone numbers, and he told me they were "an artist's mistake," and that Naughty Dog was working to remove them in a game update.