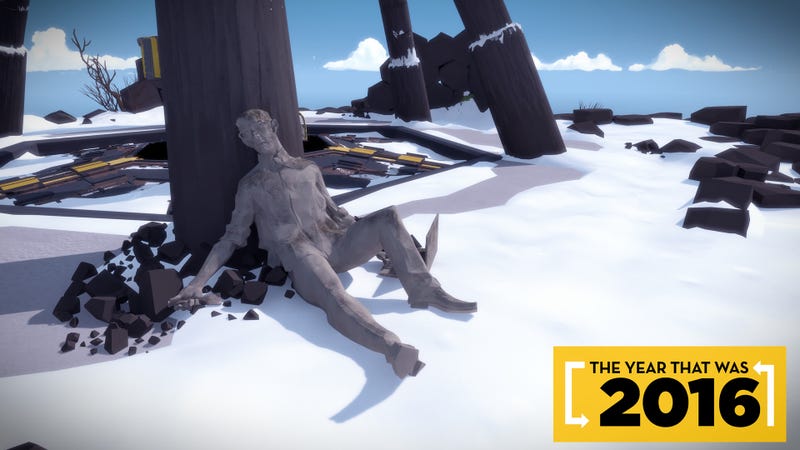 From puzzlers to JRPGs to, uh, more puzzlers, this was a good year for video games. And my top 10 list will probably not surprise any of you.

In no particular order, here are the best games I played in 2016:
The Witness
If I were to tell you that the best video game of 2016 is a game where you solve the same exact puzzle 600 or 700 times, you would probably call me a liar. Yet! The Witness, a Metroidvania in which the items are all in your mind, is a spectacular achievement and the game I'll remember most fondly from this year. It's smart, satisfying, and challenging like nothing else I've played. It finally answers the question "what if Myst were good?" It's a masterpiece.