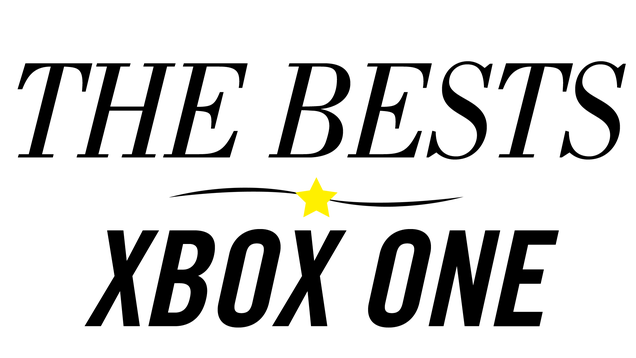 You're heading to the store to get an Xbox One right now, and need to know which games to get. Or you're at work or in school, daydreaming about what you want to play next. Or maybe you're suiting up for a battle in the console war, cinching on your armor and trying to remember which games will best help you make the argument for Microsoft's new console. We are here to help.
As with most new(ish) consoles, the selection of games on Xbox One is a bit limited. With that said, there are still a good amount of fun games available to the discerning player. Below, find a list of the games we recommend for Microsoft's machine. We will, of course, be updating this list regularly as more games are released for the Xbox One. We've capped the list at 12, and in the months and years to come will remove old games to make way for new, better entries. Here goes...
Who says Mordor is just a bleak, boring place full of sadness? Who says orcs are just dull, evil cannon-fodder with no personalities or defining characteristics? As Shadow of Mordor shows us, Mordor itself is a pretty interesting place, and the uruks who invade it are pretty interesting villains. What could've been a competent, Lord of the Rings-flavored mixture of Assassin's Creed and Batman: Arkham City is substantially elevated by a complex system for tracking and manipulating the ranks of Sauron's army. You'll get to know, loathe, and even kinda like some of the orcs you encounter, as your vendettas against them go beyond the grave and become something weirdly intimate. Shadow of Mordor is easily the best Lord of the Rings game yet made.
A Good Match For: Lord of the Rings die-hards, people who like head-stabbing, anyone who ever wanted to make an orc's head explode using only their mind.
Not a Good Match For: The squeamish. Shadow of Mordor is an often exceptionally violent game, and as the game progresses and players begin to lobotomize and enslave the ranks of the orcs, a morally challenging one. Sure, you're the good guy here. Keep telling yourself that.
Watch it in action.
Read our review.
Study our tips for playing the game.
Purchase From: Amazon | Wal-Mart | Best Buy | Gamestop
You're sprinting around the battlefield, running on walls, jetpack-jumping over steep drops, and shooting at enemy soldiers. You press a button, and a giant robot drops out of orbit right in front of you. It grabs you and places you in its cockpit, and now… you're driving the giant robot, marauding through the same battlefield. You see your friend's giant robot and the two of you link up and storm the enemy base. That's Titanfall.
While that formula sounds like a winner—and it is—the real thing that Titanfall has going for it is that, well, it's just a hell of a lot of fun to play. It's welcoming to newcomers in a way that competitive online first-person shooters rarely are, and even the greenest players get to feel like they're contributing to their team's victories. The controls are incredibly well-tuned. The robot titans are fun to pilot but it's just as fun to be on-foot, thanks to the gymnastics, leaps, and wall-runs that the playable pilots can do. Exciting, satisfying, intense, and often hilarious, Titanfall is everything that a multiplayer action game should be.
A Good Match For: Anyone who's ever wanted to drive a giant robot.
Not a Good Match For: Those hoping for a game with a meaningful story, and those who really and truly aren't good at first-person shooters. While Titanfall is definitely more welcoming than your average online FPS, it's still a competitive skill-based game and the best players still come out on top.
Watch it in action.
Read our review.
Study our tips for the game.
Purchase From: Amazon | Wal-Mart | Best Buy | Gamestop
It'd be easy to dismiss the zombie horde-simulator Dead Rising 3 as a simple case of quantity over quality. Happily, despite the undeniably impressive hordes of the undead the game regularly throws on screen, Dead Rising 3 is as mechanically refined as the series has ever been. It's set in the walled-off sandbox of Los Perdidos, a thinly veiled Los Angeles stand-in that has become overrun with the undead. The gameworld isn't as big as you might expect, but it compensates for its stature with a welcome variety and verticality that makes it easy to spend hours just exploring. Dead Rising 3 is at its considerable best when arming you one of its hundreds of craftable weapons and tasking you with making your way through a horde of slow-moving shamblers, sort of like the world's best limb-lopping football running back. It rarely, if ever, gets old.
A Good Match For: Fans of wanton zombie destruction, B-movie enthusiasts, completionists, anyone who's ever wanted to drive a flamethrower-enhanced steamroller through a crowd of the undead.
Not a Good Match For: The squeamish or the easily frustrated. Dead Rising 3 falls down when it comes time to fight the game's bosses, dated-feeling damage-sponges who are likely to try the patience of even the most dedicated gamer.
Read our review.
Watch it in action.
Purchase From: Amazon | Wal-Mart | Best Buy | Gamestop
Everything is awesome, you guys. Everything is cool when you're part of the team. The Legoteam, that is—true to form, the game developers at TT Games have managed to take The LegoMovie's template and stretch it out to fit into a full-length video game. In the process, they've made things even bigger, weirder, and more subversive than the already big, weird and subversive film.
While the game's relatively brief campaign is a lot of fun, the real joy comes afterward, as dedicated players unlock the most unlikely hidden characters and replay levels in pursuit of more collectables and hidden surprises. Not only is The LEGO Movie Videogame the closest thing to an interactive Director's Cut of the terrific LEGO Movie, it's a wonderfully weird LEGOplayset in its own right.
A Good Match For: Fans of The Lego Movie or fans of LEGO in general. This game has even more LEGO in it than the other LEGO games.
Not a Good Match For: People with dried up prunes where their hearts should be, people who don't really like LEGO games. At this point, you pretty much know what you're getting.
Read our review.
Read our review of the movie it's based on.
Watch it in action.
Purchase From: Amazon | Wal-Mart | Best Buy | Gamestop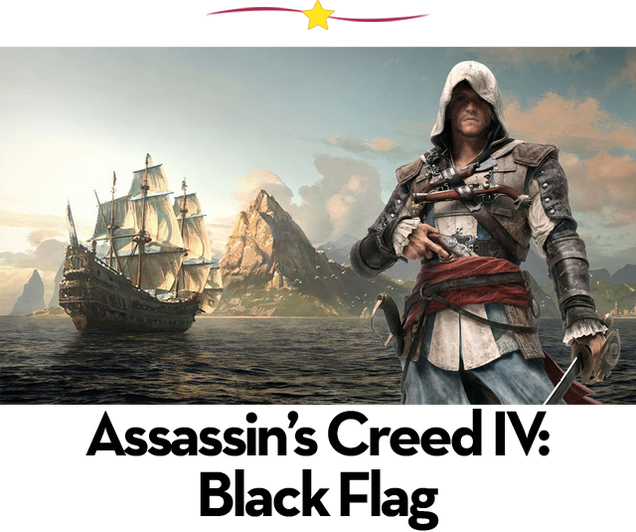 After years of changes both minor and major, the Assassin's Creed series had begun to feel in a rut. Finally this year, with the pirate-themed Assassin's Creed IV: Black Flag, the series has taken a major and unequivocal step forward. It doesn't lose all of the series' bad habits—hello, follow missions—but it improves many longstanding problems with better stealth, easier-to-navigate cities, and sidequests that actually feel like they help make your character more powerful. Best of all, it adds naval combat and a vast Caribbean overworld that make the game feel like, in the words of Luke Plunkett, "Wind Waker for grown-ups."
The next-gen version of the game looks incredibly good, and while the Xbox One version lacks the PS4's 1080p resolution, it still looks plenty nice. Add on the excellent single-player expansion Freedom Cry and Assassin's Creed IV becomes a cinch to recommend.
A Good Match For: Pirate fans; history buffs; anyone who's ever wanted to pull up alongside a British frigate, grab a rope and swing from one deck to the other before fighting their way up the deck to take on the captain. Basically, anyone who's ever wanted to be a pirate.
Not a Good Match For: Those who demand precision controls. The on-foot controls in Black Flag are probably the best of the series, but they're still a far cry from where a third-person stealth/platformer should be. It's time for a crouch button, Ubisoft.
Read our review.
Watch it in action.
Study our tips for the game.
Purchase From: Amazon | Wal-Mart | Best Buy | Gamestop
If you asked me to sum up Wolfenstein: The New Order in two words, I would say, "Max Hass." Who is Max Hass? Well. You might expect a game bearing the Wolfenstein brand to be another anonymous Nazi-shooting game, but Wolfenstein manages to surprise at almost every turn. Its story is a fun bit of dark alternate history that takes itself just seriously enough, its levels are open-ended and fun to explore, and its cast—Herr Hass among them—steals the show. Wish you could get a bit of dramatic musing on the nature of time and consciousness mixed in with your gunfights and explosions? This is your game.
A Good Match For: Fans of late-90s first-person shooters, those who want something a bit smarter than your average linear modern action game…but not too smart.
Not a Good Match For: Those who need multiplayer, Nazi-sympathizers.
Read our review.
Watch it in action.
Purchase From: Amazon | Wal-Mart | Best Buy | Gamestop
Have you ever wanted to go on a road-trip vacation to the south of France? Just hop in a super, super expensive car, grab some buddies, and drive as fast as you can? (Next stop, Italy!) Forza Horizon 2 allows you to pretty much do just that. With its douchey-yet-happy-about-it Euro aesthetic, kicky soundtrack, superb controls and gorgeous visuals, Horizon 2 is a joyous racing game that manages to effectively combine the clean-aesthetic car porn of the Forza series with the goofier open-world racing of a Burnout or a Need for Speed.
A Good Match For: Car nuts, speed nuts, south-of-France nuts, north-of-Italy nuts, lug nuts.
Not A Good Match For: Anyone looking for a more straightlaced racing sim.
Watch it in action.
Read our car-loving sister site Jalopnik's take on the game.
Purchase From: Amazon | Wal-Mart | Best Buy | Gamestop
Remember Contra? Contra was really hard. So hard that the game often felt like it should've skipped the code and given you 30 lives to begin with. But what if Contra could be easier? No, not easier like that. Easier like, every time you die, you get to fight through the level again alongside an echo of your past life, who kills all the enemies you killed and paves a way for you. You can swap in new fighters with new abilities, and if you save your past self, you get a shield boost. Sound confusing? It is, at first, but then your brain does some contortions you didn't know it could do, and you're frantically racing the clock, pulling off the impossible and having a blast.
A Good Match For: Fans of old-school shoot-em-ups, those looking for something a bit goofier than standard video game fare, anyone who wants to mess around with cutting-edge game design.
Not a Good Match For: Anyone sick of internet humor (the script is littered with chat-speak and kitchy 80s references), those who want a straightforward shoot-em-up.
Read our review.
Watch it in action.
Purchase From: Available digitally from the Xbox One store.
One of the showpieces of the Xbox One, Ryse: Son of Rome looks great and plays pretty well. The graphics likely have broader appeal, but there is decent depth to the game's reaction/combo-based combat system. The game tells the story of a Roman soldier who becomes disaffected by the rule of the emperor Nero. While the narrative beats may not surprise, the game's setting is fresh and helps Ryse feel like a worthwhile vacation from drearier blockbuster adventures. A co-op multiplayer arena battle mode extends the value of the game.
Ryse is incredibly gory, by the way. That may or may not be your thing. We don't recommend it for the gore, but we can't deny that there's a satisfying crunch to the combat that makes this game one of the more fun and spectacular Xbox One games available at launch.
A Good Match For: People who like the spectacle of a Call of Duty or even a God of War campaign but would like a change of scenery.
Not a Good Match For: People who are looking for more than a rental's worth of content.
Purchase From: Amazon | Wal-Mart | Best Buy | Gamestop
We can't stop complaining about Destiny. We also can't stop playing it—Bungie's MMO/RPG/FPS is has demonstrated remarkable staying power among a good number of Kotaku's staff. What to do with a game that we all really like despite the many, many things we wish it did differently? It can only be included on this list, despite our gripes and caveats. Destiny has already seen a few significant changes since its launch, and we hope that it will continue to be improved upon in the months and years to come. But even now, we keep playing, and for the most part we have a pretty damned good time doing so.
A Good Match For: People who like shooting aliens, people who like shooting aliens with a couple friends, people who like gradually (very gradually) getting new stuff to use to shoot the aliens.
Not A Good Match For: Anyone looking or a game with a coherent story, people who don't like repeating missions, people who want to progress quickly through a game.
Watch it in action.
Read our review.
Study our tips for playing the game, and our guide to life after the level cap.
Purchase From: Amazon | Wal-Mart | Best Buy | Gamestop
Who needs arms and legs to be the star of a brilliant platformer? Not Rayman. The second game in the resurrected cartoon action franchise still sports an incredibly lush art style but also shows off sharp ideas and a ton of variety. It makes the leap to next-gen consoles in predictably fine fashion, with an absurd amount of slappy, goofy game to go around.
A Good Match for: Co-op fanatics. Legends is a very good game for solo play but it's great for folks to team up and take on.
Not a Good Match for: Those wanting turn-your-brain-off platforming. Rayman Legends' occasionally challenging difficulty requires quick reflexes. For the most part, there's no coasting here.
Read our review.
Watch it in action.
Purchase From: Amazon | Wal-Mart | Best Buy | Gamestop
Few modern games have more baggage than Diablo III. If Diablo III were a houseguest, it would be the sort of houseguest that arrives with half a dozen suitcases and their own washer and dryer. But put the last two years aside, look past the troubled PC launch, initially lackluster endgame and failed real-money auction house, and you'll find Diablo III: Ultimate Evil Edition, a console port that is in many ways the game's best version.
The PS4/Xbox One versions look as sharp and play as snappily as the PC version running on high settings. The controls are a natural fit for a controller.Local co-op is great fun. The games work fine offline, because the game never needed to be always-online in the first place. The single-player campaign is meaty, each of the six playable classes offers a distinct experience, and once the four acts and bonus expansion are complete, there's an enjoyable adventure mode to look forward to. When it was released on PC in 2012, we never would have guessed thatDiablo III would end up making a list of the best games on a console. Sometimes it's nice to be surprised.
A Good Match For: Those who like watching tiny people destroy tiny monsters, co-op fans, people who hate goatmen.
Not A Good Match For: Goatmen advocates, those looking for an RPG with tactical combat, a strong story or deep, interactive conversations.
Watch it in action.
Read our review of the original game, and thoughts on the console version.
Study our tips for the game.
Purchase From: Amazon | Wal-Mart | Best Buy | Gamestop

How has this list changed? Read back through our update history:
Update 10/17/2014: We've cleared out Tomb Raider: Definitive Edition, Plants vs. Zombies: Garden Warfare, and Need For Speed: Rivals to make room for Destiny, Forza Horizon 2, and Middle-earth: Shadow of Mordor.
Update 8/29/14: Strider hops out of the way to clear space for Diablo III: Ultimate Evil Edition.
Update 6/17/2014: The list continues to mature, as Metal Gear Solid V: Ground Zeroes and Peggle 2 leave to make room for Wolfenstein: The New Order and Super Time Force.
Update 4/17/2014: Three games enter, two games leave. Our list hits its limit of 12 games, with Titanfall, The LEGO Movie Videogame and Metal Gear Solid: Ground Zeroes walking on while Powerstar Golf and LEGO Marvel Superheroes exit.
Update 3/10/2014: Four games walk on to the list: Rayman Legends, Strider, Plants vs. Zombies: Garden Warfare and the newly multiplayer'd Peggle 2 bring our grand total of games up to eleven. One more and we'll be at twelve, and will have to start cutting games to make additions.
Update 2/14/2014: Our first addition to the Xbox One Bests list is the lovely-looking Tomb Raider: Definitive Edition. Go, Lara, Go.

Want more of the best games on each system? Check out our complete directory:
The Best PC Games • The Best PS4 Games • The Best Xbox One Games • The Best Wii U Games • The Best 3DS Games • The Best PS Vita Games • The Best Xbox 360 Games • The Best PS3 Games • The Best Wii Games • The Best iPhone Games • The Best iPad Games • The Best Android Games • The Best PSP Games • The Best Facebook Games • The Best DS Games • The Best Mac Games • The Best Browser Games • The Best PC Mods