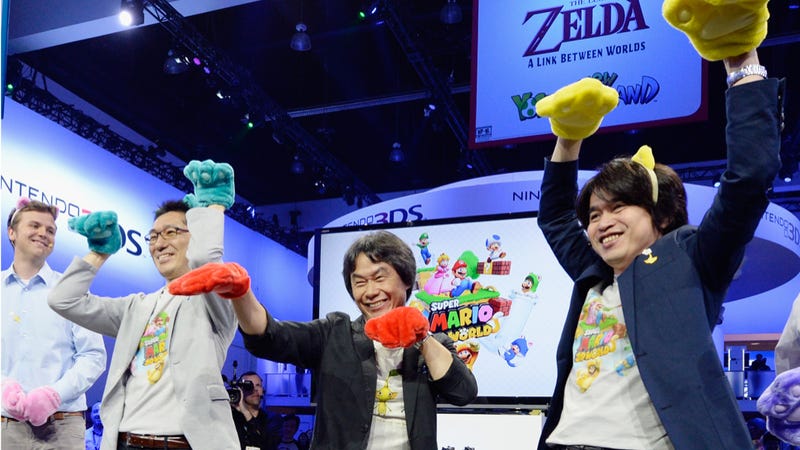 Nintendo has a stable of tried and tested games. But those of you who wished Nintendo would do something new, listen up. According to Mario creator Shigeru Miyamoto, Nintendo will.
In the latest issue of Famitsu, Miyamoto talked about a "new franchise". Here's the direct quote (translation via Kotaku's Toshi Nakamura):
Famitsu: So, starting with Pikmin 3, you've got a lot of new Wii U titles planned up until the holiday season.

Miyamoto: With the recent version upgrade [of the Wii U], we've worked on the system side of things and we're planning on further system tweaks ahead, but even as is, [the Wii U] has become a useful item for the living room. However, it's pointless to talk about other features, no matter how fulfilling, without releasing games of our own, so we hope you'll look forward to the games to come. Next Spring, with the release of Mario Kart 8, we'll have a general selection available, so I've been thinking it would be a good time to bring out a new franchise.

Famitsu: A new franchise! An all-new title that you would be working on?

Miyamoto: I can't say too much in detail right now, but I've been pretty busy with this title these days.
Miyamoto offered no details about what Nintendo's mysterious new franchise would be, but at E3 he told Kotaku that he expects new franchises to feel new, to not just feel like new characters doing the same old thing: