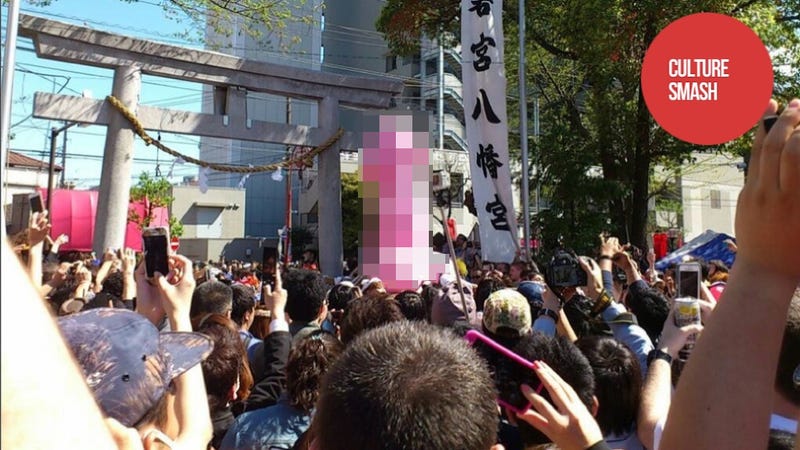 Every spring, like clockwork, the Kanamara Matsuri is held in Kawasaki, Japan. People flock to the Shinto fertility festival, which honors enormous phalluses like the one above. And no, it's not actually pixelated.
Note: This article contains content that some readers might find offensive.
Not every Shinto shrine has fertility festivals or honors giant dongs. However, there are a few well-known ones, including the Honen Matsuri, outside of Nagoya, and the Hodare Festival, which is in Niigata.