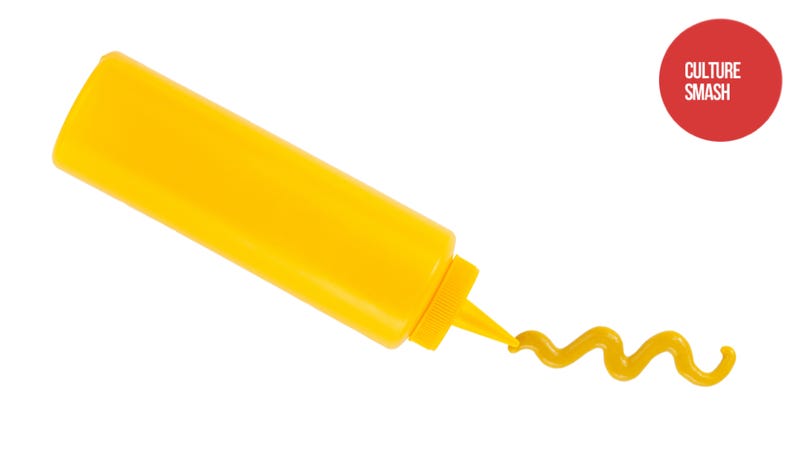 Let's say you eat out in Japan. And let's say, the food is really good. Ditto for the service. How do you express your gratitude? Well, there's always mustard...
The phrase "Mustard Thanks" ("masutaado sankusu" or マスタードサンクス) started popping up increasingly online in Japan this past February and March. It supposedly refers to writing a nice message in mustard (or mayonnaise, ketchup, soy sauce, salad dressing, etc.) to say thanks at a restaurant.
While pictures of "Mustard Thanks" do exist, it's not clear if this is really a widespread thing. There don't seem that many photos on Twitter, and it feels like people are trying to turn this into a trend. Granted, a "Mustard Thanks" thread popped up this week on 2ch that had photos of plates with things like "Thanks" or "That was delicious" scrawled in Japanese.
What's more, the reaction online in Japan to "Mustard Thanks" has...not been good. "Couldn't you just say thanks with your mouth?" wrote one commenter on 2ch, Japan's largest forum. "This country has no tradition of something like this," added another. "This is truly wasteful," added a Twitter user, because in Japan, you are expected to clean your plate and not waste food. This is also why many in Japan disapproved of those "Potato Parties" at McDonald's.