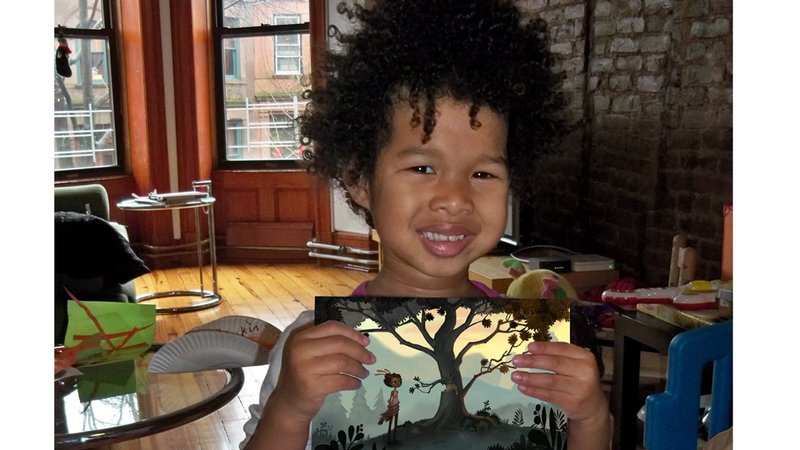 Broken Age almost made me violate one of my golden rules about kids and video games. I almost let my daughter watch me play it.
Friends and family have asked my opinion on when to let little Jenny or Johnny start controlling virtual figures on a screen ever since I started writing about video games. There are a lot of variables about what both a parent and kid can handle but the one thing I've always been adamant about is that a kid should be a confident reader before they start diving into video games. If they start before they're able to read those on-screen hints and instructions, they'll be tugging on an adult's arm at an annoying rate, turning the experience into a chore.
Cheeks can't read yet. But my daughter's at the point where she's making up little stories about the pictures, items and people she sees. Some of it is a parroting of the patterns she moves through during the day, only with the players transposed. "You're not sharing, Ballerina, so you have to leave our group and, when you come back, you say 'I'm sorry'," delivered in a squeaky-gruff 'adult voice.' The better material, though, is in the nonsensical imaginings, the stuff she knows doesn't make sense. She laughs when she's telling me that her teddy bear was waiting for me, laughs at expecting me to believe it and breaks down into a fit of giggles when I express my doubt or play along. Cheeks is starting to understand that the telling of a story—and the reactions of the audience—can be its own form of entertainment.