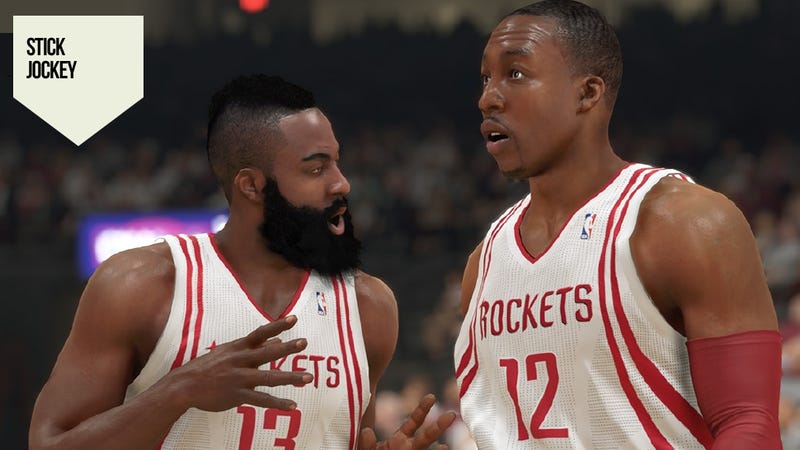 Earlier this afternoon, 2K Sports' Ronnie Singh—Ronnie2K on Twitter—gave everyone playing NBA 2K14 a code for a special pre-game player animation as a make-good for the online troubles that paralyzed the game this weekend. Naturally, when I went to enter the code on my PlayStation 4, 2K's servers were down.
It's another letdown in what can, by now, be described as the worst launch of a sports video game on the new console generation—NBA Live's included— and something that calls up dreadful memories of how sports video gaming staggered eight years ago in its debut on the Xbox 360 and PlayStation 3. If you took the outrage against Battlefield 4—broken online code—and the anger over Forza Motorsport 5—an unbalanced virtual economy making standard content and features unlockable—and merged it into one game, you'd have the calamity now facing one of sports gaming's glamour franchises at the beginning of a new year.
First, the online troubles. In the six weeks since the game's PS4/Xbox One launch, 2K Sports has battled online connectivity problems that seem only to worsen as new fixes are rolled out. The recent weekend appeared to be the worst one so far, not least because it followed a title update on Friday that many fans hoped would have rectified the matter. It instead introduced bugs into the MyGM career mode and Xbox One gamers found themselves unable to play their friends. The Christmas gifts that added more gamers to NBA 2K14's next gen ranks also added to the social media ferment, which spewed disappointment at 2K Sports all weekend long.
Server availability in NBA 2K14 doesn't just affect online leagues, ranked multiplayer matches, and modes like "The Park," a kind of virtual pick-up game. Because of how NBA 2K14 saves its files on the Xbox One and PlayStation 4, it can lock players out of offline modes too, like MyCareer and My GM. As I mentioned in my day-one impressions, the series was dipping its toe into the waters of being sports' first always-online game. And as the mangled launches of Diablo III in 2012 and SimCity this year showed, nothing infuriates gamers like being told they can't play a game's solo mode because of a publisher's online prerogatives.