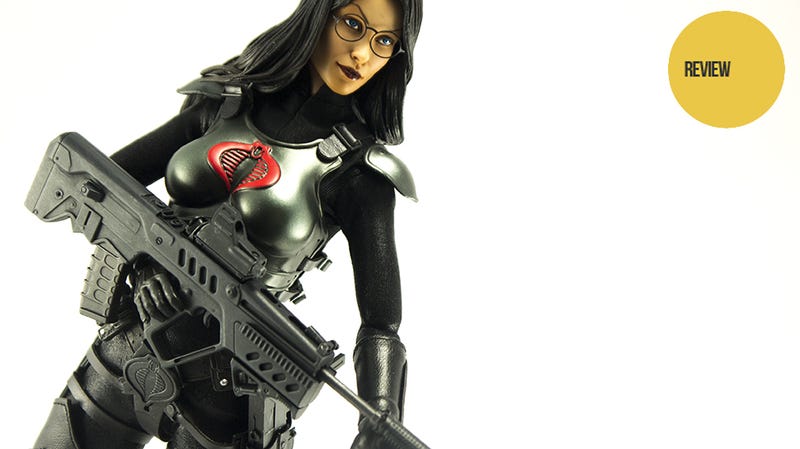 Cobra Commander was an incompetent buffoon; Destro a vainglorious bastard. The real power behind the Cobra organization stands before you now in majestic 1/6 scale. All hail the Baroness.
I was never a G.I. Joe fan as a child. Oh I loved the cartoon series, made my parents buy me the action figures and even subscribed to the Marvel comic book, but as far as I was concerned they were all about Cobra, the shadowy terrorist organization that wanted to control the Earth for some silly reason or another. Who cared? They had troopers that looked like Star Wars characters. They had color-changing biker bosses. They had robots. They had the Baroness.
G.I. Joe had female members like Lady Jaye and Scarlett, tough soldiers who shared the front lines with a host of male military caricatures, but the Baroness had power, or as much power as a female in an 80s cartoon could muster. She was dark and mysterious and appealing to 12-year-old me in a way I still don't fully comprehend.
I've collected several of the Sixth Scale G.I. Joe figures from Sideshow Collectibles over the past couple of years — Falcon, Zartan, the Crimson Guard — but this is the one I've been waiting for. All I need now is a Sergeant Slaughter figure with real hair mustache and my collection shall be complete.