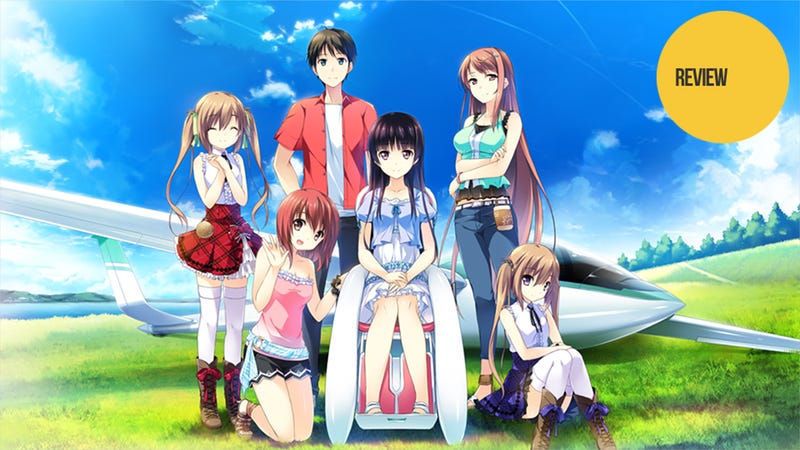 Winner of several visual novel game awards, If My Heart Had Wings is a romance title centering around a high school glider club known as the "Soaring Club." It is a touching story about loss, love, and passion that grips you right by the soul from beginning to end.
Like many visual novels, a large part of the game is falling in love with and then dating the girl of your choice. If My Heart Had Wings is rather strong in this regard as it has a diverse and well-rounded cast. There is Ageha, the childhood best friend character who is transitioning from tom boy into a popular girl; Amane, an eccentric genius who has repeatedly failed her senior year in order to remain in the Soaring Club; Asa, the cute, excitable (and totally inept) freshman; and Yoru, Asa's twin sister and seemingly polar opposite.
However, the main girl of the story, Kotori, is by far the most interesting character in the cast. While in some ways a typical tsundere character, she—like the cast of 2012's excellent Katawa Shoujo—has a physical disability, namely the loss of the use of her legs. Much of the story centers around her dealing with—and striving to overcome—her disability while at the same time looking at the psychological effect on a teenage girl of losing the ability to walk.