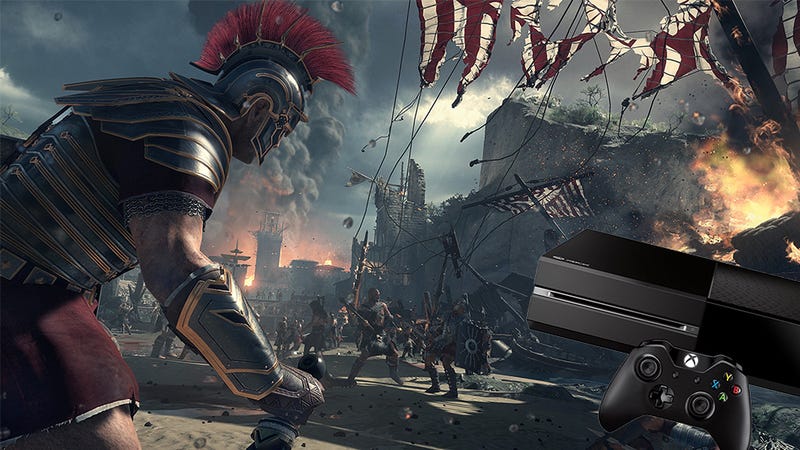 Last Thursday night at the 2013 Xbox Comic-Con Media Showcase, I got my first hands-on time with the Xbox One. I was pleased — well, mostly pleased.
Having manned home base during both E3 and Microsoft's initial Xbox One reveal, for the past few months, the extent of my experience with the console has been second hand. I read the accounts of my colleagues. I looked at pictures. I watched gameplay videos. I was a well-informed spectator.
And now, like so many gamers attending the 2013 San Diego Comic-Con, I've touched Microsoft's upcoming console. I've felt the sleek contours of its controller. I've squeezed its responsive triggers. I've played fifteen minutes of Crytek's Ryse: Son of Rome.
I've cultivated a slightly more informed opinion, and that opinion is "hmm." Perhaps I should elaborate.
I'm quite impressed with Ryse: Son of Rome, despite the negative press the game's been garnering lately. Sure, the portion of the game we've seen and I've now played focuses heavily on pressing the face buttons of the new Xbox One controller in time, the battles I fought were rather satisfying, in a completely brutal sort of way.