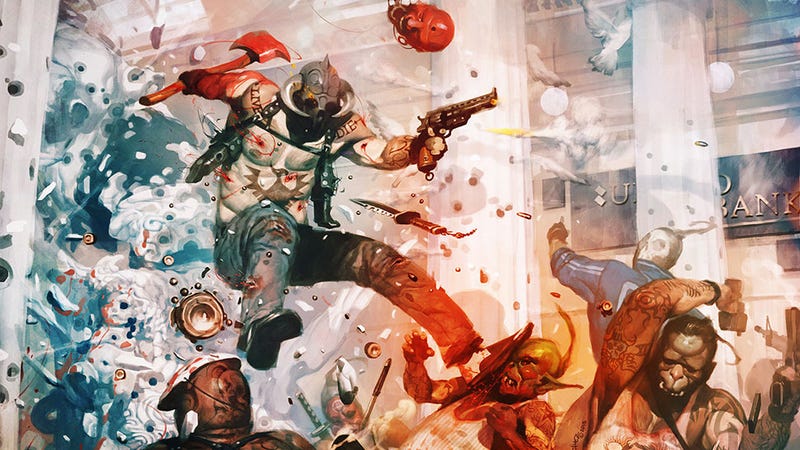 If I didn't have kids, I would have my walls covered with prints by Philippines-based artist Reynan Sanchez.
Every one of his original illustrations is like the cover to a comic I wish I could read, if only it actually existed.
And his fan art, like the God of War piece below, makes you wish that's how the actual game looked.
Sanchez has most recently worked with Japanese developer Applibot on Legend of the Cryptids, a game that's no stranger to amazing artwork.