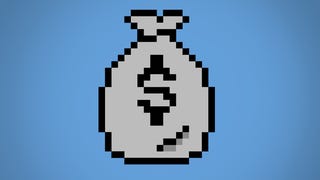 Any good hobby requires investment, through time or money. Gaming requires both.
Games don't have to be an expensive hobby if you don't want them to be. Armed with some simple information, you'll be able to save in no time. Want to pick up AAA releases for $20 to $45 off months before launch, or pick up hundreds of games for the price of two or three retail games, reducing your average cost per game from $60 to something closer to $2 or $3? It's totally possible, and anyone can do it.
Monitor The Sales, Bookmark These Sites
Ah, sales. They've become a daily occurrence in today's gaming world. If you want a game and it's on the market, chances are high you'll find it on sale somewhere soon. That said, based on the sheer number of them, it can be challenging to separate the good deals from bad. Fortunately, some great resources have sprung up over the past few years, each with their own methods of curation.
First, for all you Kotaku readers, make sure to check out the deals tag. Every day, the folks over at the commerce team find the best deals for everything from games to movies and hardware. It's a great big-picture look at the deals landscape. If there's a major sale going on, the commerce team has you covered. If you're located in the UK, however, some of those deals might not apply. Fortunately, Savygamer is a fantastic, UK-centric resource.