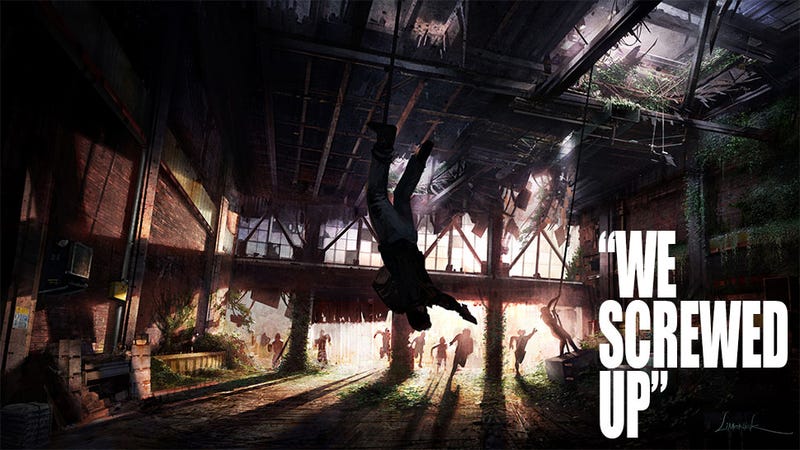 For two years, the developers at Naughty Dog managed to successfully keep one of the biggest secrets in gaming. So how is it that they almost spoiled their own surprise in front of millions of gamers? Ah, that's a good story. (No spoilers, I promise!)
What happened?
"We screwed up," Naughty Dog's Neil Druckmann recently told me, now that he's able to laugh about it.
Druckmann is the creative director of next month's PlayStation 3 exclusive The Last of Us, a post-disaster survival-action game. Druckmann's studio was making the game in secret since 2009, all the way until December 11, 2011 when it was announced during the Spike Video Game Awards. This was a game from one of the most respected video game studios on Earth, a game that dozens of people were working on, a game that somehow didn't leak to Kotaku or any other outlet. Except that it almost did and, if it happened, it would have been Naughty Dog's fault.