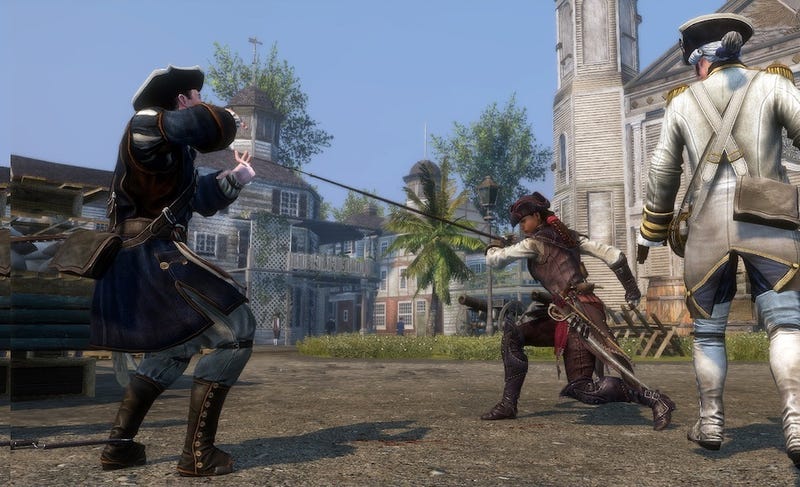 I really did want to play Assassin's Creed: Liberation. New Orleans! Creole accents! Bayous! A badass black lady protagonist! And yet... I never did. Finally, it looks like that's going to change.
At Ubisoft's "Digital Day" event last week, I had a chance to check out a bunch of Ubisoft's upcoming download-only games. The first thing I saw as I walked in was a logo I'd been hoping to see for a little while: Assassin's Creed Liberation HD. Yep, in 2014, we'll be getting a reworked HD version of the game on 360, PS3 and PC.
You likely remember that Liberation was the other big Assassin's Creed game released last fall, along with the console/PC game Assassin's Creed III. (You may also remember it from when the title of the HD version got leaked last week.) Liberation, however, was only released on the PlayStation Vita handheld, which made it impossible for a lot of Creed fans to play.
In fact, I never even managed to play it, despite the fact that I own a Vita. Evan gave the game a positive review, remarking on the great soundtrack and terrific main character—Aveline, a black woman, rare not only for Assassin's Creed but for video games in general. (And certainly an interesting lens through which to view the game's late-18th century setting.) Our resident Assassin's Creed expert Stephen Totilo, meanwhile, was taken with the narrative setup.