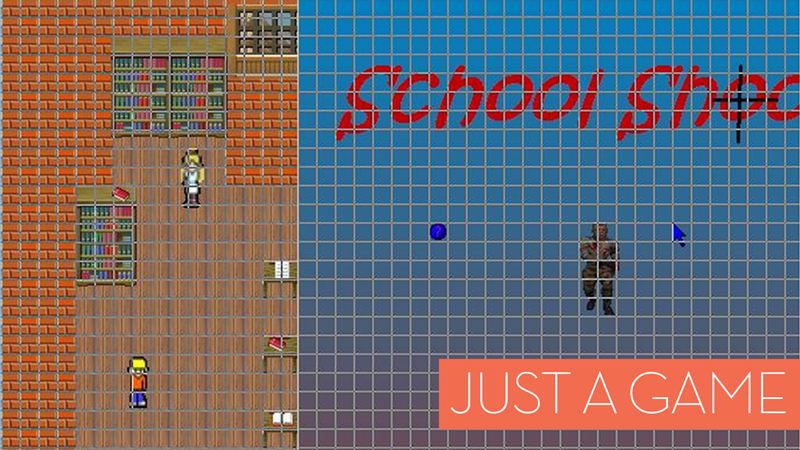 The principal and the teachers all had it out for him, Jacob said. A likely story, but he does admit to a middle-school career of "graffiti, practical jokes and general annoyance," all leading to multiple suspensions. One day about five years ago he and his friend were sent home yet again. They decided to start work on a video game called "School Shooting."
It would end up on the hard drive of the young man who carried out the second deadliest school-shooting in U.S. history.
"If people saw what the game was like—I mean, they may—how many could really take it seriously?" Jacob, now 18, said from his home in Massachusetts, trying to find the words to describe his creation. "It's a really bad game."
Jacob's "School Shooting" is the game investigators found on the computer of Adam Peter Lanza, 20, who shot to death 20 first grade students and six faculty and staff members of Sandy Hook Elementary School on Dec. 12, 2012. The game's name and its presence on Lanza's hard drive was noted prominently in many media accounts in November, when the state's attorney for Newtown, Conn. released a comprehensive report on the investigation. To some, it appeared to fulfill the image of video games as tasteless, full of wanton violence, and singularly capable of driving others to commit mass murder.