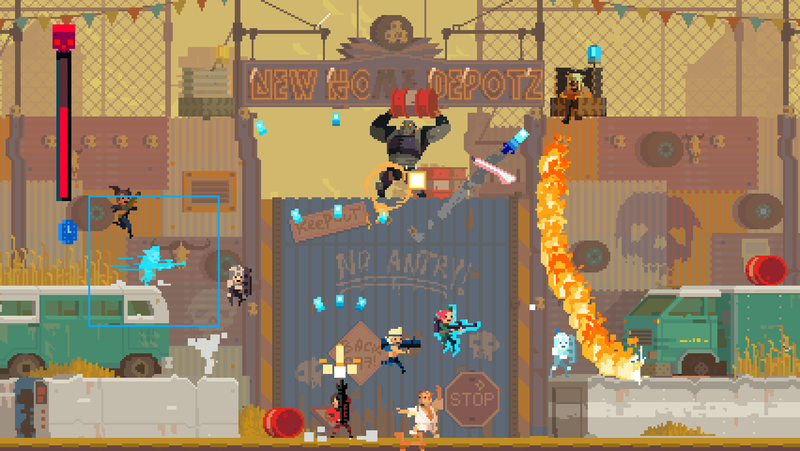 There are few experiences I cherish more as a games reporter than walking into a room full of new, unfinished video games, each one of them ready for me to play. It makes it so easy to be excited about the future of gaming. Every time.
I don't tell you this to gloat, but instead to share my optimism with you.
I remember, before I was a games reporter, the excitement of going to GameStop on a big day of new releases. I more vaguely recall being surrounded by games in the arcades back when I was a kid. None of that compares, though, to being in a big room full of new video games, half of which you've never heard of, all of which could be the next wonderful game to be excited about and none of which are even done yet. It's like being on several frontiers at once.
Maybe you've been to a PAX East? Or an E3? Or some other show where a bunch of unreleased games are on display? If so, you've gotten a taste of this, but those events are usually so overcrowded and loud that they're not ideal. I'm fortunate to be able to attend smaller, quieter events where I can check out a bunch of games with little line-waiting and—get this—with the people who made them standing next to me to tell me what's up. I love this.
This is a long preamble just to tell you that I went to an Xbox showcase a couple of weeks ago, ostensibly to see a batch of indie games coming to the Xbox One (*Few of the games were Xbox One exclusives.) I saw some awesome stuff.
The event was set up in a garage-sized event space in San Francisco and was packed with games, press and game developers. I never leave myself enough time for these things and I got there with maybe half an hour before closing time and raced through, playing as many games as I could and leaving, about 45 minutes later (I also always push the limit) excited yet again about the future of games.
I'd like to now tell you about a bunch of these games, if you're up for it.
Oh, and some context. As I noted, the event was set up by Microsoft's Xbox team and branded to promote ID@Xbox, the indie game development program Microsoft has for their new console. Microsoft is clearly trying to prove that they care as much about indie game development as Sony has, Sony largely beating them to the punch of making support for indie development a press conference-worthy thing. The San Francisco event was intentionally or unintentionally scheduled opposite Sony's unveiling of their Morpheus virtual reality headset, and so wherever you might have been back when you first heard about that, I was possibly getting giddy over some indie games for Xbox One.