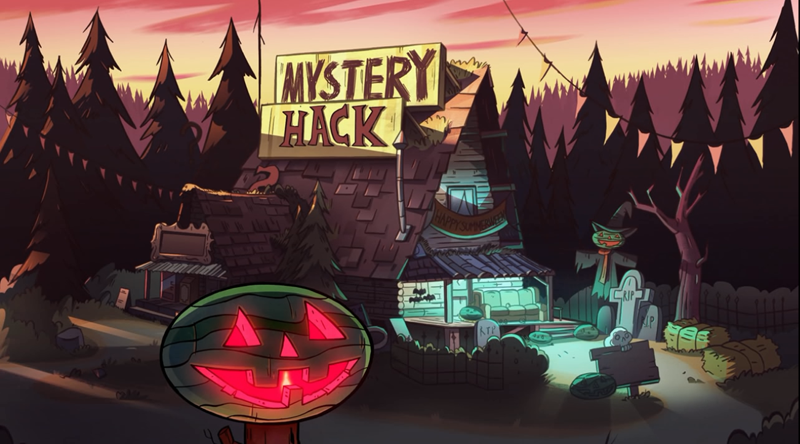 Lately, I've become enamored with cultural experiences associated with Summer—namely, the spookiness of ghost stories and myths, where wild imaginations help whittle away the hot days. Re-watching Gravity Falls fuels my interest, and its "Summerween" episode is a perfect nightmare—with a twist.
It's difficult to talk about a single episode of Gravity Falls being a distinct example of that creepy Summer experience, when the series built its lore across an entire Summer adventure to encompass all of that and more. It was an adventure in approaching adulthood, and a chance at revisiting childhood fantasies, as told through its preteen twin protagonists, Dipper and Mabel Pines.

Disney's animated series, Gravity Falls, was set in a mysterious town full of secrets, time travel, inter-dimensional weirdness, supernatural occurrences, detective stories (!!!), and a passing acknowledgement of aliens. It jammed packed so much of the other-worldly things of our own folklore and pop cultural phenomena but did so with its own unique identity—taking established ideas about lore, and turning them upside down. Gravity Falls was truly a special experience to grace our televisions, and I'm still acutely aware of the void its left since ending in February of this year.