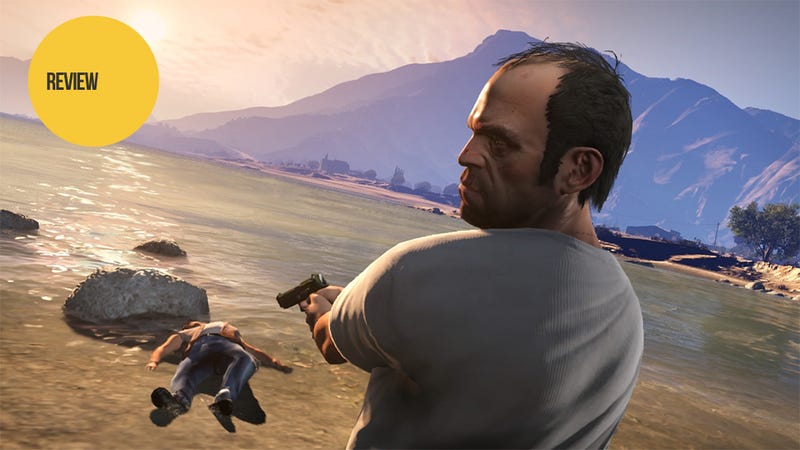 Rockstar Games has scaled a mountain with Grand Theft Auto V, creating the best-looking, best-sounding and, most importantly, best-playing version of gaming's most notorious franchise. Scaling one peak, however, reveals another—their cloud-piercing ambition to create a great ensemble video game drama, an epic of intersecting, interactive lives. Rockstar doesn't summit that new peak as impressively with GTA V, but in its first attempt at such an audacious feat, makes a good go of it.
This is a game that feels like both the best of what anyone might expect from a GTA and the exciting, somewhat raw, uneven first try at a more interesting future for these kinds of massive open-world adventures.
This is a game that works both as apotheosis and rough draft.
But perhaps you'd simply like to know how it compares to GTA IV, the previous Grand Theft Auto released way back in the spring of 2008. Fine. This new one is far better-looking on console even though it is running on the same hardware, has a more interesting and varied world, has better average mission quality, is longer (possibly the same length if GTA IV's two episodic expansions are counted), is better-engineered, is less serious, but lacks a lead character as compelling as Niko Bellic. Also, V has planes. And tanks.