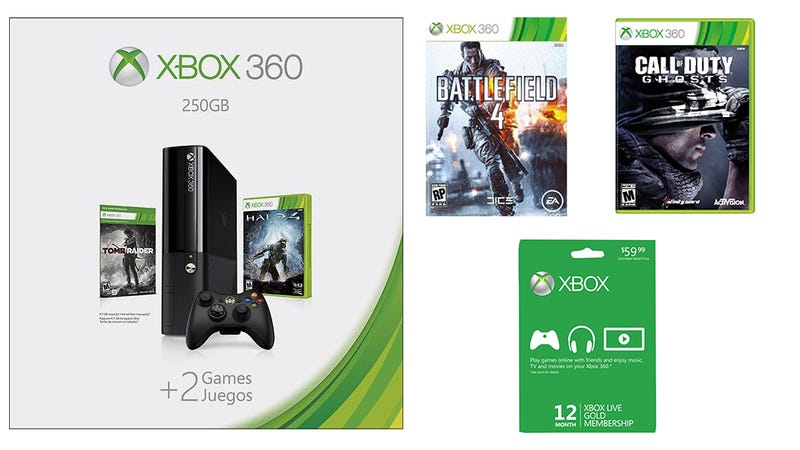 Couple of great 360-related deals available today, and if you need a new 360 or a replacement 360 or a 360 for a friend, forget Black Friday, I'd pull the trigger right here. Discounts on LIVE, discounts of Ghosts and Battlefield 4, it's all here.
Just for clarification: the $50 gift card will happen automatically. To get the $20 discount, add a year LIVE membership to your cart. You can click "Special Offers" if you want to read more.
We've (and by we've I mean you've) crowned our Best Graphics For The Money Winner. Check it out.