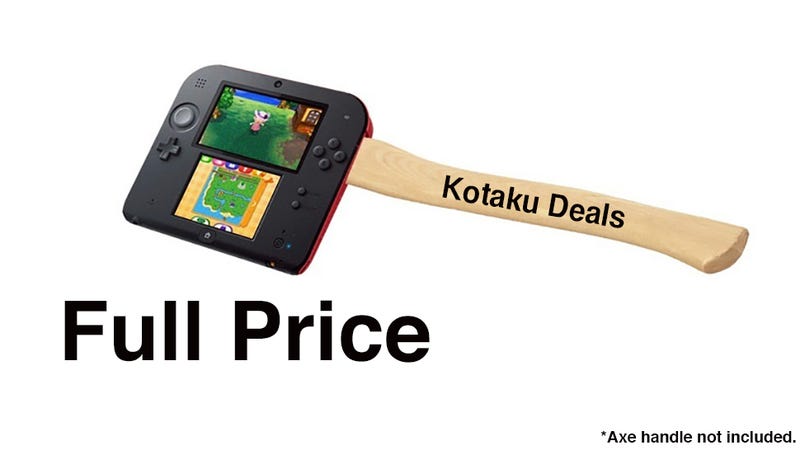 Nintendo's newly released two dimensional handheld can be yours for $20 off today. Head over to Fry's and apply coupon code 243174 to receive the discount. And Eugene, careful with that axe. [Fry's]
Update: Coupon code is no longer valid, short explanation is that we were given bad information. After taking into account shipping, it was a much worse deal anyway. Stay tuned for future, better 2DS discounts.
Looking for great, cheap SD cards? Gizmodo has you covered.
The results are in, here's your favorite Gaming Keyboard.