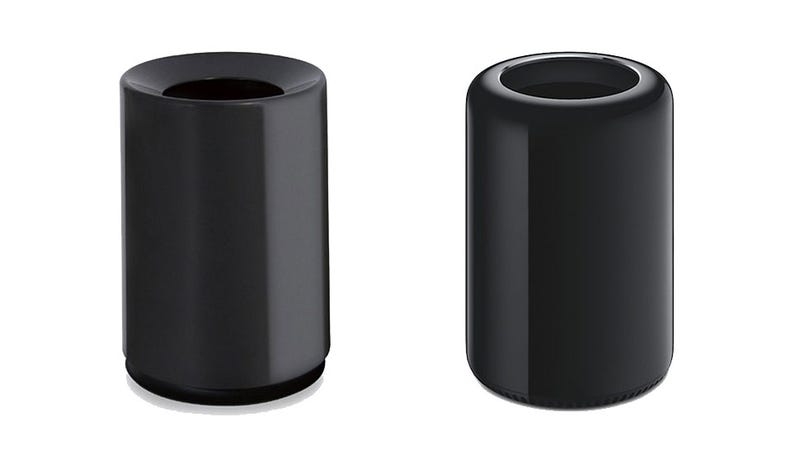 You know how people are comparing the new Mac Pro to a garbage can? Turns out one Japanese garbage can is already reaping the rewards.
Below, you can see the Mac Pro. No, strike that. Below, you can see a garbage bin by Osaka-based design firm Ideaco. It really, really looks like the new Mac Pro!
Dubbed the Ideaco New Tubelor, it looks so much like the Mac Pro that this waste bin, which came before the Mac Pro and was first launched in 2006, apparently just shot up the Amazon Japan rankings.
Amazon Japan's official Twitter account even jokingly tweeted that the Ideaco garbage can "was not the new Mac Pro".