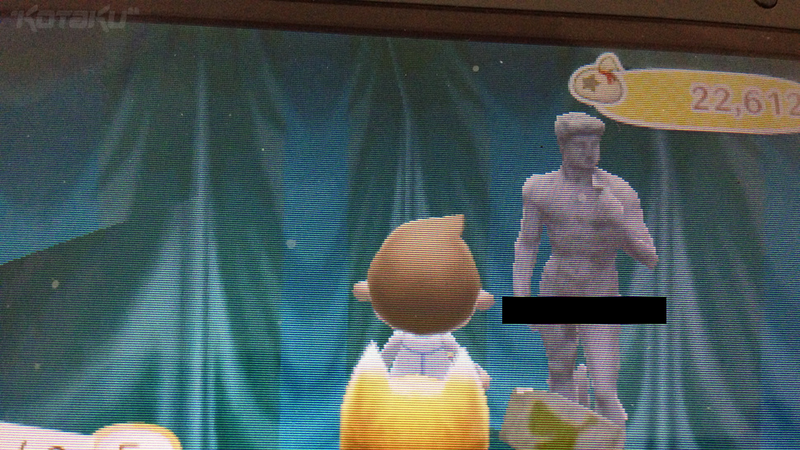 I've been playing Animal Crossing: New Leaf lately, in preparation for a review next month. One of the staple features in the Animal Crossing franchise is a store run by a fox. The store sells rare items and art. Like, say, this fine statue here.
Let's take a closer and uncensored look, shall we? (NSFW warning, I guess):

...yeah, that's definitely a dick. While it's possible this item existed in previous Animal Crossing games, its inclusion now comes as a slight surprise given the recent news of censorship in Fire Emblem: Awakening. We can't look at a racy butt but a fully exposed penis is okay? Then again, many censorship decisions don't quite make sense.