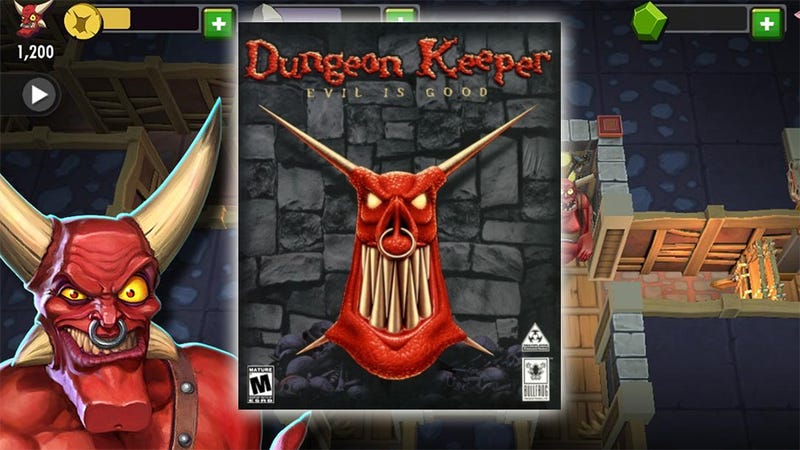 Once upon a time there was a Dungeon Keeper game that everyone loved. It had no arbitrary timers, no microtransactions, and it's mere mention did not cause spontaneous vomiting. Today through Sunday, that Dungeon Keeper is free on Gog.com. Can you feel the love?
Classic gaming hub Gog.com is celebrating Valentine's Day weekend with a lovely little sale, at the forefront of which is a free copy of Dungeon Keeper Gold for everybody. You get Dungeon Keeper Gold. You get Dungeon Keeper Gold. I get Dungeon Keeper Gold, eventually.
Dungeon Keeper Gold includes the 1997 classic strategy game that inspired recent miseries, along with the Deeper Dungeons expansion pack, 3D graphics support (oooo) and all sorts of extra goodness. Those of you new to the franchise be warned — the game only runs on PC and Mac, not your tablets or phones. How barbaric, right?