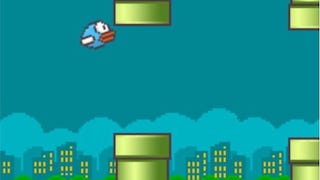 Dong Nguyen, creator of the sensationally popular and excruciatingly difficult mobile game Flappy Bird, removed his game from Apple and Android marketplaces this weekend because he was distressed that people were becoming addicted to it, he told a reporter in his native Vietnam this week.
"Flappy Bird was designed to play in a few minutes when you are relaxed," he said to the Forbes reporter in an exclusive interview with the 29-year-0ld game maker. "But it happened to become an addictive product. I think it has become a problem. To solve that problem, it's best to take down Flappy Bird. It's gone forever."
There have been numerous theories as to why Nguyen pulled his game, including a debunked rumor of threats from Nintendo over similar art as well as criticism of Nguyen for his game that came from angry gamers and even some outlets, including Kotaku.
It's true, as we chronicled yesterday, that Nguyen received some furious feedback on his Twitter feed since January as the 2013-released Flappy Bird began to boom in popularity.