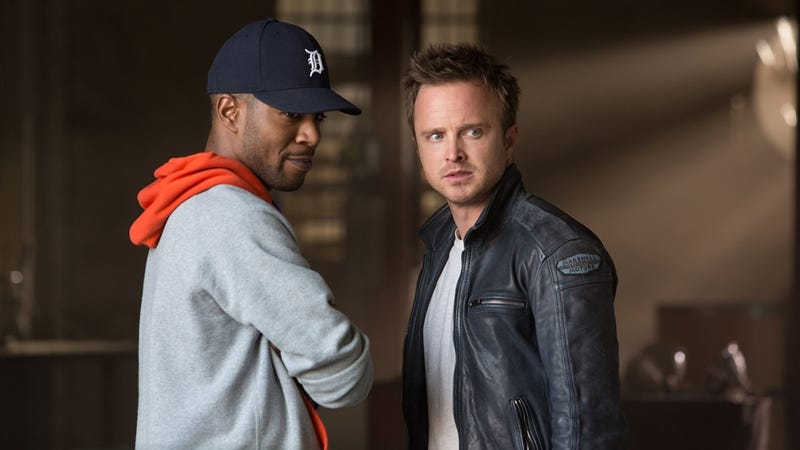 Disney released the first stills from the upcoming Need for Speed movie to remind audiences that it will, as promised, have actors; actors like Aaron Paul from Breaking Bad and Scott Mescudi (Kid Cudi). I can't help but feel like there's something missing, though. Something like cars.
If you saw EA's E3 2013 press conference, you know that there will actually be legions of cars racing, flipping, and needing speed all over this upcoming movie by DreamWorks Pictures. But for now, Imogen Poots' smirk will have to do.
Announced back in 2012, the film is set to release March 14, 2014, though it may not be accompanied by the usual tie-in game. Back in April, Alex Ward, a studio exec at Criterion (the studio formerly responsible for the Need for Speed series), indicated that the studio may be moving on from the racing genre.