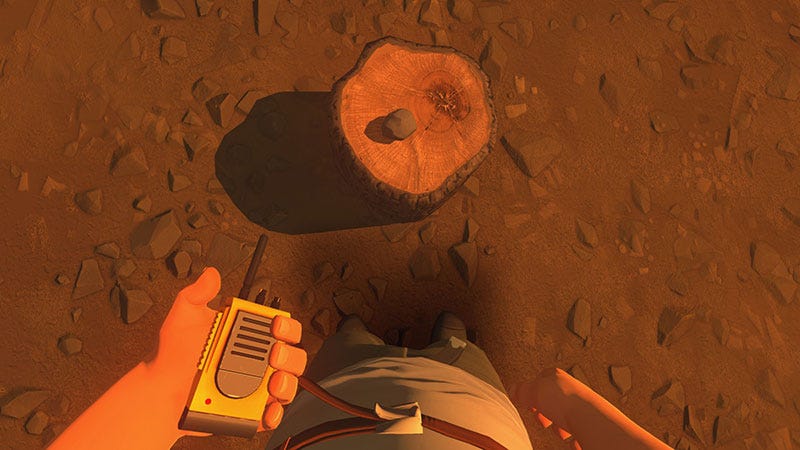 I've forgotten so much about my wedding day.

I can't remember cutting the cake and I don't remember my first dance. I don't remember what I said in my vows and my wedding speech was an unparalleled disaster.
But one moment is tattooed on my memory, etched so powerfully I doubt it'll ever leave. My wife and I just exchanged rings. I looked down at my hand and it looked strange. Different. Like it didn't belong to me. It looked like the hand of an older man. Before my fingers seemed lean and delicate, now they looked gnarled and thick..
In that moment I thought I was looking at my father's hand.
I cannot explain to you in words how weird that felt.
---
WARNING: SPOILERS BELOW
How good is Firewatch, right?

It's pretty damn good, tremendous even, with writing that's not just good in that patronising way ("it's good… for a video game") but in a general way.