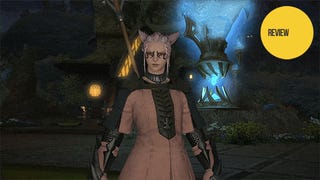 Final Fantasy XIV Online, massively multiplayer online role-playing game — an MMO barely alive. Square Enix rebuilt it. They had the technology. They had the capability to build the world's first relaunched FF title. A Realm Reborn is that game. Better than it was before. Better, stronger, faster.
Unlike 1970's action heroes, video games don't often get second chances. They are developed, released, judged by fans and critics, and then live or die based on those judgments.
By all rights, Final Fantasy XIV should have died. It was released in 2010 an unfinished, over-complicated mess. It was a gorgeous game bogged down by heavy-handed stabs at innovation, tripping over its own feet in an attempt to side-step genre conventions and set itself apart.
I did not like it. Other critics did not like it. Most importantly, the players did not like it. It was not a good game.