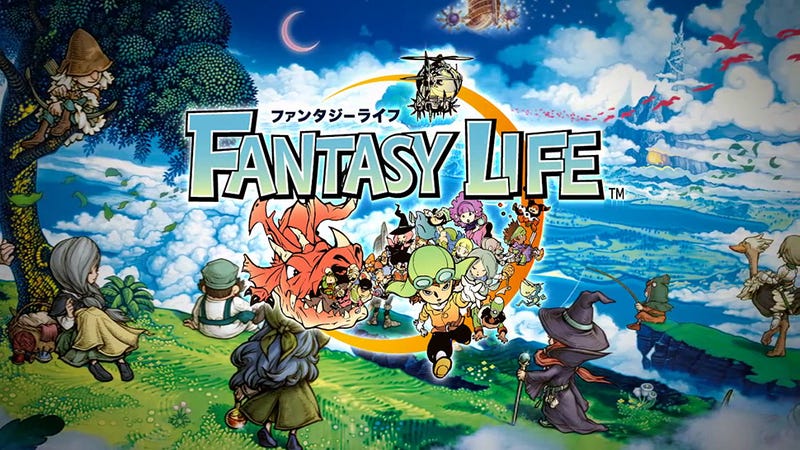 JRPGs are often a dime a dozen in Japan but late last December, Level 5 released Fantasy Life for the Nintendo 3DS in Japan (which experienced shortages in its first week on sale). And what is it about Fantasy Life that sets it apart from the crowd?
It's that the game mixes the adventure of an RPG like Final Fantasy with the freedom and social aspects of Animal Crossing.
Good – It's Okay to Not Be a Warrior
Fantasy Life is a game with 12 different player classes—eight of which are non-combat. Perhaps the greatest strength of the game is that, when it comes to leveling up, the non-combat job classes are as useful as the combat classes. So while in the vast majority of RPGs you play as either a magic user or a melee/ranged fighter killing every living creature you come across, in Fantasy Life you can as easily grow strong fishing or cutting wood as you can thinning out the world's monster population.