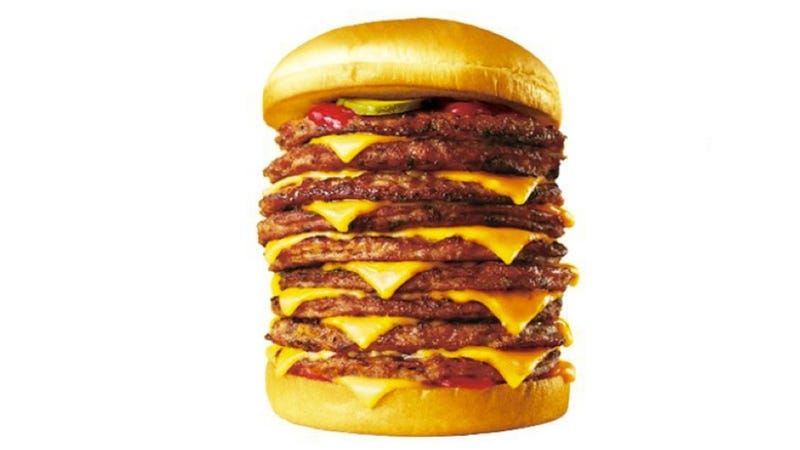 To mark Evangelion: 3.33 You Can (Not) Redo's Blu-ray and DVD launch, burger chain Lotteria is unleashing a jumbo hamburger in Japan.
It's called the "Q-Story Cheese Burger", because, in part, the movie's Japanese title is Evangelion Shin Gekijouban: Q. It's also wordplay: The burger has nine patties, and the Japanese word for nine is "kyuu". GEDDIT?
So clever. Lotteria sure loves the burger puns!