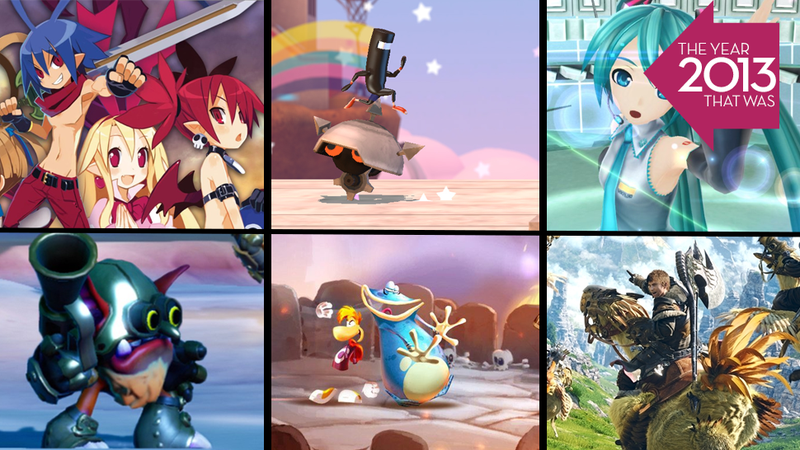 It's the most wonderful time of the year. The time when I get to produce a list of ten games I love, and then present them to the internet, a large percentage of which throw things. I can't change what I love, people.
Note there are no mobile games on the list of the site's mobile editor. That's because I have the power to create a completely separate list for those, which may or may not arrive before year's end. Until then, I bare my stupid little gaming soul.
Runner 2: Future Legend Of Rhythm Alien
My favorite game on the Wii was the unique rhythm platformer Bit.Trip Runner from the fine folks at Gaijin Games. It was tough-as-nails and as unforgiving as the girlfriend I traded for G.I. Joes when I was eleven, but the way it integrated gorgeously evolving music with my flailing attempts at rhythmic movement was downright intoxicating. It hurt me, but only because it loved me. Its sequel, Runner 2, loves me harder and longer, and across multiple platforms, no less. From Wii U to PC to Vita to the little auto-runner Bit.Trip Run! for iOS, this is a sequel that looks better, sounds better, and is just plain more sure of itself.
Disgaea D2: A Brighter Darkness
Ten years. I spent ten years after the release of the original Disgaea: Hour of Darkness playing numerical sequels to Nippon Ichi's ridiculously over-the-top strategy role-playing game starring characters that had barely anything to do with the ones I originally fell in love with. Disgaea D2: A Brighter Darkness for the PS3 catches up with the original dynamic threesome — fledgling overlord Laharl, his mostly traitorous vassal Etna, and the fallen angel Flonne — and suddenly the urge to spend hundreds of hours leveling characters is back. Missed you guys.
Injustice: Gods Among Us
As I explained in my nomination for DC Comics fighting game Injustice: Gods Among Us for Kotaku's 2013 Game of the Year, I really like this game. In short, it's the most fun I've had playing a video game all year, and that doesn't mean just the one sitting. I've played it on Wii U. I've played it on PS3. It's one of the few launch titles for the PlayStation 4 I own, and I have it on PC just in case.