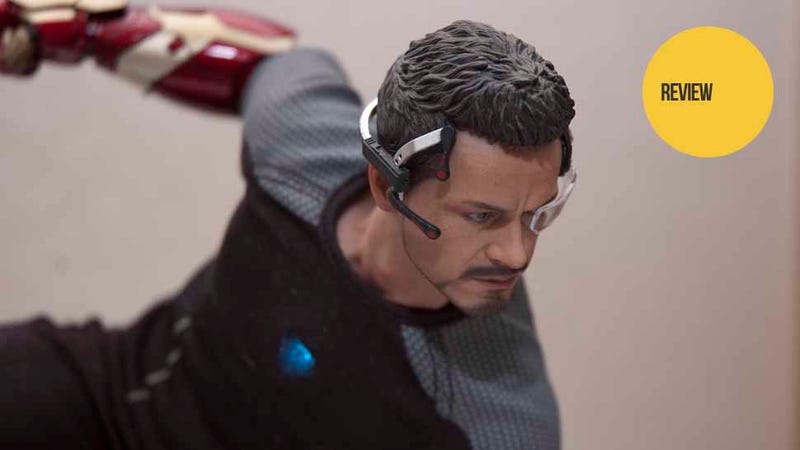 In the Iron Man movies and comics, Tony Stark has his super cool toys and gadgets. Well, his toy figurines have some pretty cool toys, too.
Okay, I've purchased my fair share of Hot Toys Movie Masterpiece figures, but this one takes the cake. The Tony Stark (Workshop Version) 1/6 scale figure is part of the Iron Man 3 line of figures being released from Hot Toys and is quite possible the coolest figure I have ever bought.
I'd already seen it during my visit to the Hot Toys Iron Man 300% Exhibition, but up close and personal is something else altogether. The figure itself is a fine piece of work, head and shoulders above any other figure of this scale I've seen out there – the face is a well-crafted, uncanny likeness of Robert Downey Jr., the clothes are detailed down to the little "Stark Enterprises" logo on his shirt and barely hinder the mobility of his limbs – but the real gems of this figure are the accessories.