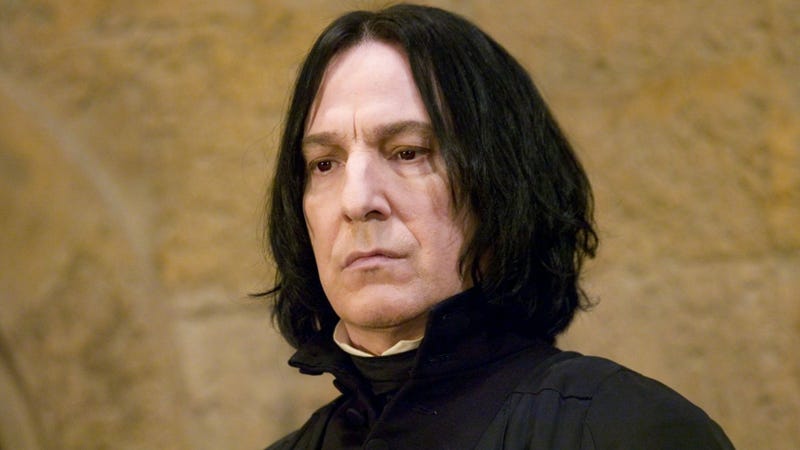 Alan Rickman, the actor who plays Severus Snape in the Harry Potter movies, is one handsome man. He isn't, however, what I would call "cute". But what if he wants to be cute? Well, there's an app for that.
In Japan (and other places, too, I imagine), there are smartphone apps that make your eyes look bigger and your skin look paler. Pale skin has been traditionally prized in Japan as a sign of feminine beauty. Big, bright eyes are thought to be cute—hence, why you also seem them on endless anime characters.
Sticker picture machines have used similar image altering tech in Japanese arcades for years now...to varying degrees of success.